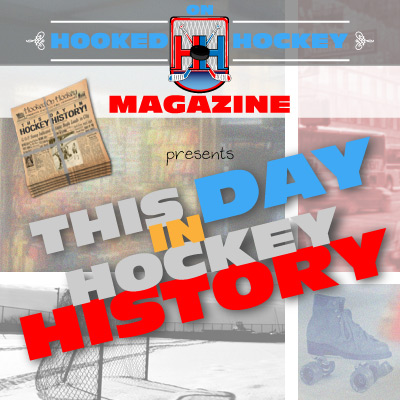 Today in hockey history, a player who was overlooked comes up big, a team wastes no time in making some managerial changes, Gordie Howe scores the final goal of his 28-season NHL career, an incompetent team, a team makes it into the playoffs for the first time, and competent team that set a record for being great.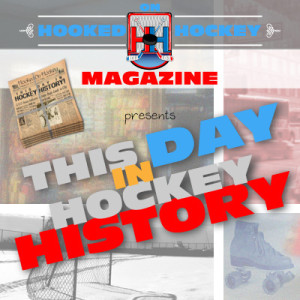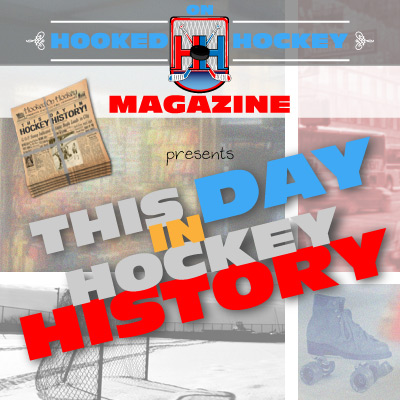 April 6, 1952 – Montreal's Paul Masnick, after being recalled from Cincinnati, scored the overtime winner in his first game of the season – double overtime to be exact, in the Canadiens semi-finals series against the Bruins (a 3-2 win). Maybe they should have called him up sooner.
April 6, 1969 – Toronto fired its GM/head coach Punch Imlach was fired just *minutes* after the Leafs were swept by the Bruins. Imlach's biggest mistake was probably signing and starting a 44-year-old goaltender, Johhny Bower, who incidently set a record by being the oldest goaltender to appear in a playoff game (44 years, four months, 28 days).
April 6, 1980 – Gordie Howe, playing in his first and only NHL season not with the Red Wings (he played a few WHA games with the Houston Aeros and the New England Whalers), scored the final goal of his illustrious career; his 801st came in a 5-3 Whalers won over, ironically, the Red Wings. His 801 was a record at the time, but has since been passed by Gretzky, who scored 894.
April 6, 1985 – In a 7-4 loss against the Capitals, the Pittsburgh Penguins became the first team in NHL history to lose 50 games for three straight seasons. In those three years, they had two #1 overall picks and one #2 pick, although they traded one of their first overall picks. Their #1 pick in the 1984 draft? Mario Lemieux, who Pittsburgh was able to draft because they admittedly tanked to get Mario with the threat of the franchise folding.
April 6, 1988 – The New Jersey Devils appeared in the team's first playoff game and the franchise's first since 1978 when they were the Colorado Rockies. They lost 4-3 in overtime to the Islanders, though.
April 6, 2003 – The Colorado Avalanche beat the Blues 2-1 to become the first team in NHL history to win nine-straight division championships, which included two Cups ('96 and '01).
Source: Hockey Hall of Fame