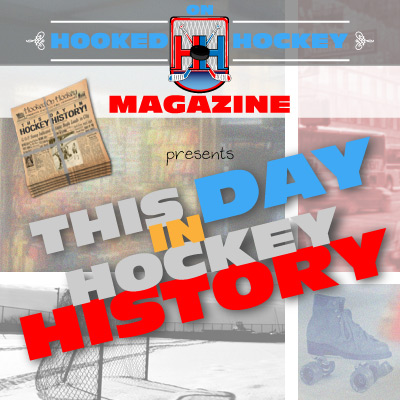 Today in hockey history, a crazy goalie in the crazy goalie era, a playoff beatdown, an embarrassing streak comes to an end, a fact that Jets fans might want to avoid, an Avalanche great sets a team record, and one hell of an eventful day.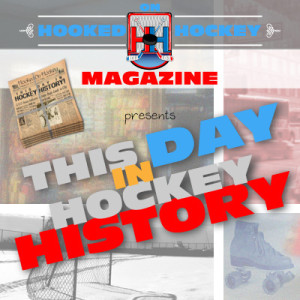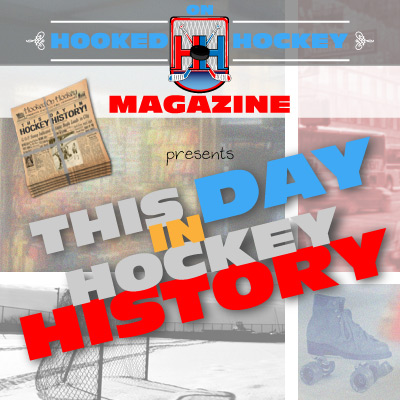 April 8, 1934 –Red Wings' goalie Wilf Cude led his team to a 5-2 win at Chicago in Game 3 of the Finals…and he did it despite suffering a broken nose in the second period. And it would still be another 30 years until goalies thought it might be a good idea to protect their faces from flying rubber disks.
April 8, 1970 – The Bruins scored five goals in a span of 10:21, including two shorthanded goals in a span of 44 seconds (a playoff record), in an 8-2 win over the Rangers in Game 1 of their quarter-final matchup.
April 8, 1980 – Doug Lecuyer scored at 12:34 of OT to give Chicago a 3-2 win over St. Louis in Game 1 of the "preliminary round" to end the Hawk's playoff record streak of 16 consecutive losses, which dated back to 1975. That means they got swept at least four-straight times.
April 8, 1994 – Although none are that significant or interesting, a bunch of neat little things happened on this day that might be of some appeal to you:
The Rangers beat the Leafs 5-3 to clinch their second President's Trophy in three years, and Rangers coach Mike Keenan passed Emile Francis for 10th place on the all-time wins list (regular season) with 394
In a 7-2 New Jersey win over Pittsburgh, Scott Stevens recorded three assists (and a goal) to set a Devils' franchise record for assists in a season by a defenseman with 58 (passing the mark shared by Kirk Muller and Aaron Broten
The Anaheim Mighty Ducks beat Edmonton 3-1 for their 32nd win of the year, setting the record for wins by a team in their inaugural season. Goalie Guy Hebert became the first Ducks player to record 20 wins in a season
Dominik Hasek recorded his eight career shutout (seventh of the season) in a 1-0 Buffalo win over Montreal
Ray Ferraro scored his 250th career goal in a 5-1 Islanders win over the Stars
Theo Fleury became the seventh player in Flames' history to score 200 goals in a 5-2 win over the Sharks, and Al MacInnis became the first Calgary player to reach the 800 games-played milestone with the team
April 8, 1996 – The Winnipeg Jets officially announced that their team would be changing its name to the "Coyotoes" for the following season, which really doesn't make sense for a team in Winnipeg. …Oh.
April 8, 2001 – In a 4-2 Colorado win over the Wild, Joe Sakic scored twice to become the franchise's all-time leader in goals with 457, breaking the mark set by Michel Goulet.
Source: Hockey Hall of Fame