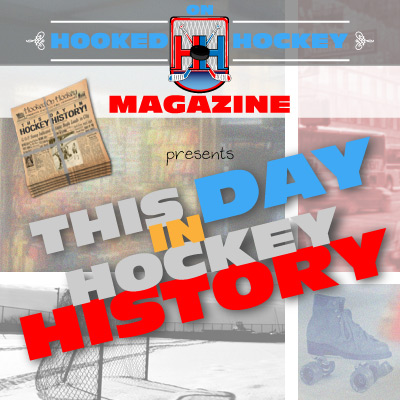 Today in hockey history, a player sets a record for the fastest two goals in playoff history, the goalie who allowed the two fastest goals is victim of another playoff record, Gordie Howe and his sons make history, a playoff game turns into fight night in Los Angeles, a ridiculous amount of goals, and a wild win streak.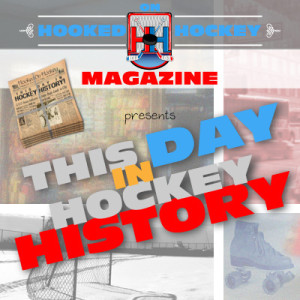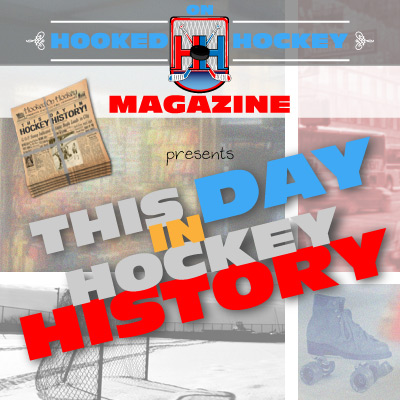 April 9, 1963 – Toronto's Dick Duff set a playoff record for the two fastest goals from the start of a game, scoring twice in just 1:08. And he didn't do it against any old schmuck, either, he did it against Hall-of-Famer Terry Sawchuk as the Leafs beat Detroit 4-2 in Game 2 of the Finals.
April 9, 1968 – Exactly five years after the previous fact, the great Terry Sawchuk was on the receiving end of another record when he was with the Kings…he was the first goaltender to have a playoff penalty shot scored against him when Minnesota North Stars' Wayne Connelly became the first player to score a penalty shot goal in the postseason, after two players had previously failed.
April 9, 1980 – For the first and only time in history, all three members of the Howe family (those who played pro hockey, at least) collected points in the same NHL game – two points, to be exact. Gordie and Marty each had a goal and assist, and Mark picked up two assists in an 8-4 Whalers' playoff loss in Montreal. It was also Gordie's first playoff goal in 10 years.
April 9, 1981 – The Kings and the Rangers set two playoff records: most penalties (59, 45 of which came in the first period) and penalty minutes (267) in a single game, a 5-4 LA win in Game 2 of the preliminary round. The game featured a bench-clearing brawl at the end of the first period that lasted first period and 11 total fights.
April 9, 1987 – Edmonton set a playoff record for the most goals in a game with an incredible 13, beating LA 13-3 in Game 2 of the Smythe Division semis. Gretzky's six assists (he was still with the Oilers) tied an NHL record for assists in a playoff game and the six points launched him into first place all time for playoff scoring, passing Jean Beliveau's 176.
April 9, 1993 – The Penguins smashed the Rangers 10-4 to set the NHL record for consecutive wins. Not consecutive games in which they went undefeated, or received at least a point, games that they straight-up won. That record still stands.
Source: Hockey Hall of Fame