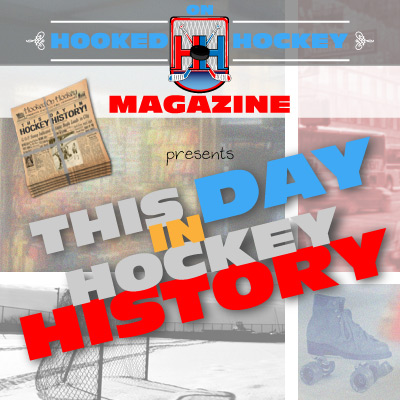 Today in hockey history, the birth of a player who met a very unfortunate fate that ultimately helped improve player safety, and a very incendiary player who terrorized the 70s is born.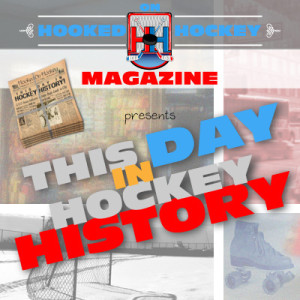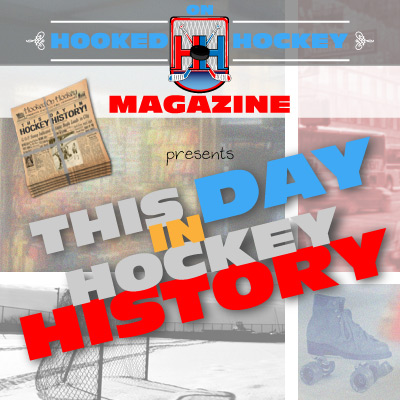 August 13, 1938 –Bill Masterton was born in Winnipeg, Manitoba. Masterson played just 38 games in the NHL because of the worst play that ever happened in the NHL. On January 13, 1968 while playing for the Minnesota North Stars, Masterson was checked hard by Larry Cahan and Ron Harris of the Sabres. Masterson landed on his head. He wasn't wearing a helmet at the time of the impact. He was treated on the ice and rushed to the hospital, but about two days later, was pronounced dead. Consensus is that the play that caused his death was not dirty by any means, just very violent. At that time, helmets were very rare, and most players chose not to wear them in fear of being called a coward. However, his death was not in vain, as Masterson's unfortunate death spurred debate as to whether or not helmets should be mandatory; and although they didn't become forced until 1979, players began to seriously consider and adopt helmets, including the North Stars players, whose six players wearing helmets by 1971 was the most of any team. Shortly after his death in 1968, the Bill Masterson Memorial Trophy was created, awarded to the player that best exemplifies perseverance , sportsmanship, and dedication to the game.
August 13, 1949 – Hall of Famer Bobby Clarke was born in Flin Flon, Manitoba. Clarke, who's known for his defensive awareness, effective physical game, work ethic, play making, leadership, willingness to fight, and rule breaking (basically everything), played his entire 15-season career in Philadelphia and was the face of the Broad Street Bullies that terrorized the league with their, uh, chippy play. Clarke's 1,144 games, 882 assists, 1,210 points, and +506 rating are far and away Philadelphia franchise bests (his 32 shorthanded goals are also first). He's also fourth in franchise PIMs (1,453), which, in addition to his points, should tell you a little something about his game. He's first in games (136), assists (77), and points (119) for playoffs as well. Clarke won a Selke, three Harts (without ever winning the Art Ross, so that's telling of his effectiveness all over), a Lester B. Pearson, and a Bill Masterson (see above). He helped Philly to their only two Cups in 1974 and 1975. He served as team captain from 1973-79 (his seven years is the most of the franchise) and also GMed the team for a whopping 19 seasons.
Source: Hockey Hall of Fame