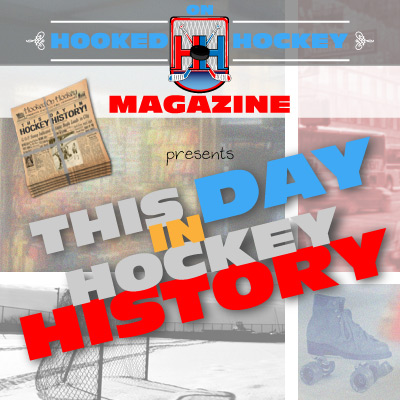 It does not get much duller than this, ladies and gentlemen. Today in hockey history, the Hall of Fame inducted a new class. That's about it. And none of the names are even that significant. Heck, I've only heard about one of the names, and it turns out I've only heard the name because it's the name of an actor. But, that doesn't mean I can't give you some fun facts: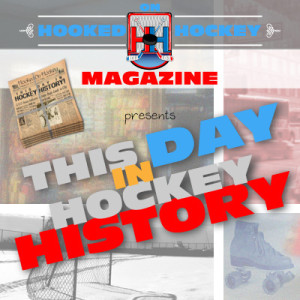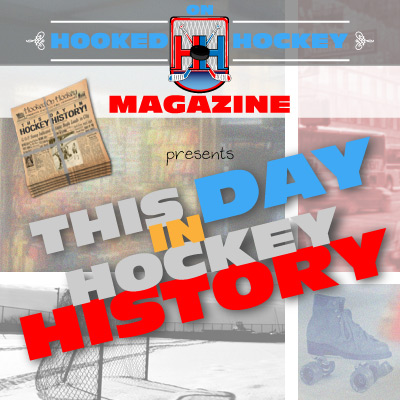 1974 – The Hockey Hall of Fame inducted seven members:
Tommy Ivan – coached the Red Wings for seven years (1947-54), winning three Cups, and the Black Hawks for one and a half years, accumulating a regular season record of 288-174-111. He GMed the Black Hawks for a whopping 25 years, taking them from failure in 1954 to a Stanley Cup in 1964.
Dickie Moore (not the actor) – played 719 NHL games with the Canadiens, winning six Cups with the team, including being a part of each of the championships in their five-consecutive-Cups dynasty from 1956-60.
Art Coulter – a defenseman, won Cups with the Black Hawks (1934), the franchise's first, and with the Rangers (1940).
Billy Burch – Burch actually passed away in 1950, being inducted into the Hall posthumously 24 years later, partly due to being the second player to win the Hart, being the first U.S.-born player to play in the NHL, and being a leader in the NHL's first-ever players strike, which came against the Hamilton Tigers ownership.
Thomas Dunderdale – played professional hockey for 22 seasons for some poorly known leagues on some teams with some interesting names – 11 teams to be exact, if you count all the name changes. Teams included the Winnipeg Ramblers (MIHA, not even sure what that is), who became the Winnipeg Strathconas (Manitoba Hockey Association), who became the Winnipeg Maple Leafs, who became just plain Strathcona, who finally became the Winnipeg Shamrocks, all in the span of five years…also, the Montreal Shamrocks (Canadian Hockey Association one year, National Hockey Association the next), the Quebec Bulldogs, the Victoria Aristocrats (Pacific Coast Hockey Association), the Victoria Cougars, the Portland Rosebuds, the Saskatoon Crescents (Western Canada Hockey League), and the Edmonton Eskimos. Whew.
Charles Hay – helped organize the 1972 Summit Series, the eight-game competition between Team Canada and the Soviet Republic
Carl Voss – Served as the referee-in-chief for 15 years, helping to implement many changes to the league's officiating structure, including increasing the number of referees from 10 to 23.
Source: Hockey Hall of Fame