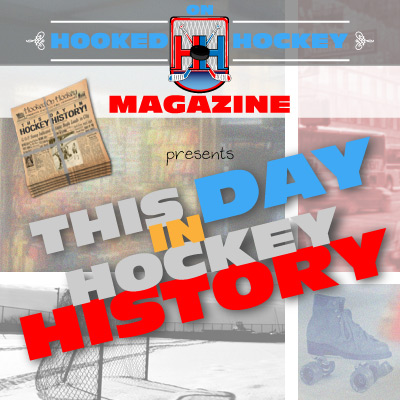 Today in hockey history, hockey history becomes more of a tangible thing than ever before! Also, three Hall of Fame classes were inducted, and a very talented goal scorer retires.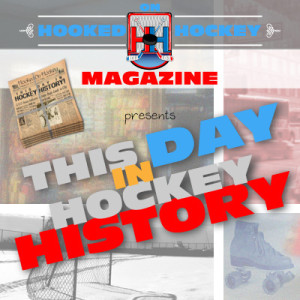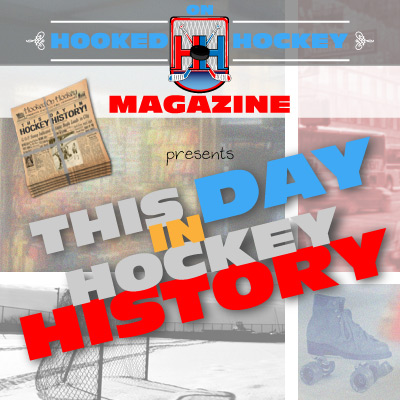 August 26, 1961 – The epitome of hockey history was created on this day: The Hockey Hall of Fame officially opened in Toronto! The physical building, at least, as the Hall of Fame originated in 1943, but didn't have a serious physical presence or permanent location. Today, there are 370 hockey people in the Hall: 255 players, 100 builders (GMs, owners, coaches, commentators, etc.), and 15 referees. The Hall celebrated its opening by inducting nine new members, including a few notable names: Maurice Richard, Syl Apps, Charlie Conacher, Hap Day, George Hainsworth, Joe Hall, Percy LeSueur, Milt Schmidt, and Oliver Seibert.
August 26, 1971 – On the Hall's 10th anniversary, the Hall of Fame inducted its newest members: Harvey "Busher" Jackson, Gordon Roberts, Terry Sawchuk and Ralph "Cooney" Weiland, along with builder Arthur Wirtz.
August 26, 1976 – Five years later, five more people were inducted into the Hal: Johnny Bower (still one of the greatest hockey names ever), Bill Quackenbush (not as great of a hockey name), and builders William Wirtz, Jack Gibson and Philip Ross.
August 26, 1998 – Mike Gartner retired from the NHL after 19 seasons as the fifth-highest goal scorer in league history with 708. He also tallied 627 assists, good for 1,335 career points, 18th-best at the time of his retirement. He did so in an impressive 1,432 games, making him good for a goal every other game (averaging about 40 goals in an 82-game season). He scored 43 playoff goals in 122 games. Despite his impressive numbers and goal-scoring prowess, he never won a Cup (he was traded by the Rangers in the 1993-94 season at the deadline before they won the Cup).
Source: Hockey Hall of Fame