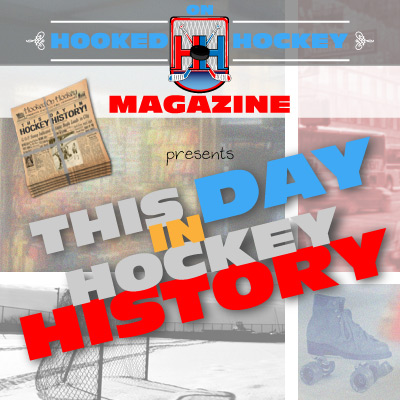 Some very interesting stuff happening today in hockey history. Two new Hall of Fame classes, the birth of a player who "helped" revolutionize player safety, and two players are reinstated into the league after being suspended for probably the worst scandal in league history that you'll never hear about.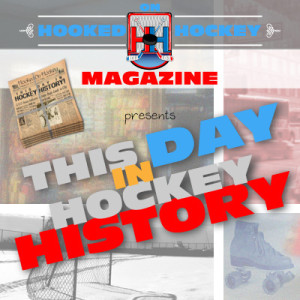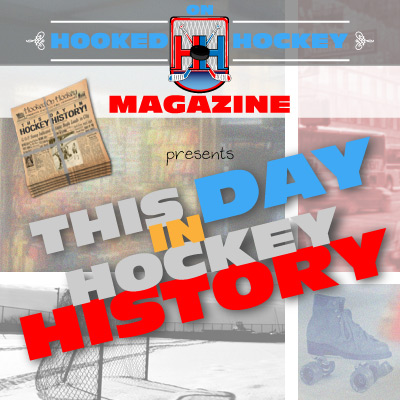 August 28, 1932 – Hall-of-Famer Andy Bathgate was born in Winnipeg, Manitoba. One of Bathgate's most defining moments was speaking out against the principles of "old time hockey" – he actually wrote an article published in a magazine that criticized the violent nature of the game and how players seemed keen on injuring each other with no regard for safety; he called out a few specific players, including one of his teammates. He's also known for helping to institute the wearing of goaltender masks, albeit done in a rather crude fashion: he fired a slap shot into the mask-less face of Jacques Plante (a high shot where most shots back in the day were kept low because of goaltenders stand-up style and lack of curve on players' sticks), forcing him to receive stitches, and he returned to the ice wearing a mask. I'm not sure if that was intentional, but that would be pretty hypocritical if he spoke out for player safety then fired a puck at someone's face. He served as Rangers captain for three years, and his #9 was retired to the rafters of Madison Square Garden (along with Adam Graves).
August 28, 1965 – The Hall of Fame inducted its newest members, and held a dinner to honor the members – it would have been a pretty big dinner even if nobody else showed up: Marty Barry, Clint Benedict, Arthur Farrel, Red Horner, Syd Howe, Jack Marshall, Bill Mosienko, Blair Russel, Ernie Russell, Fred Scanlan, and builders Foster Hewitt & Tommy Lockhart.
August 28, 1970 – The NHL reinstated Billy Taylor and Don Gallinger, who had both been expelled from the league in 1948 for gambling, ending the longest two suspensions in the history of the NHL. Yes, the NHL has scandals too. Both had been betting before they were on the same team (Bruins), but Taylor had been betting against his former team, the Rangers. Taylor convinced Gallinger that he'd make more money by betting against his team using inside information such as injuries, lineups, and the craaaazy predictions of their own performances (they also revealed this inside info to their bookie). They were caught in 1948 through a wiretap, as Gallinger was discussing his future performance with his bookie. The two justified their actions by claiming that they weren't intentionally throwing games, merely betting on games that their team was probably going to lose anyway. Yeah, those are the kinds of players you want on your team.
August 28, 1975 – The Hall inducted its next class: Glenn Hall (appropriate name), Pierre Pilote, George Armstrong, Gordie Drillon, "Ace" Bailey, and Bill Jennings.
Source: Hockey Hall of Fame