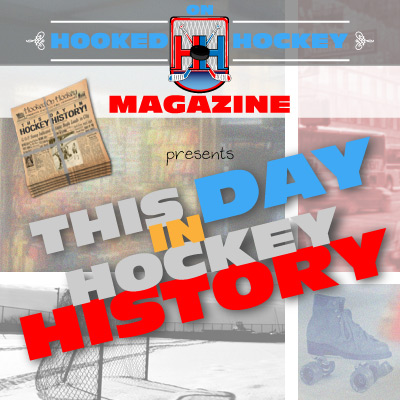 Today in hockey history, not much going on, but one of the most famous players in the history of the game is born.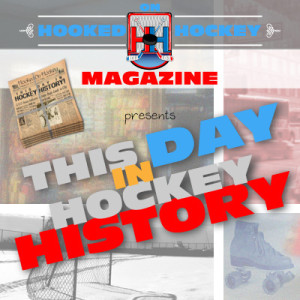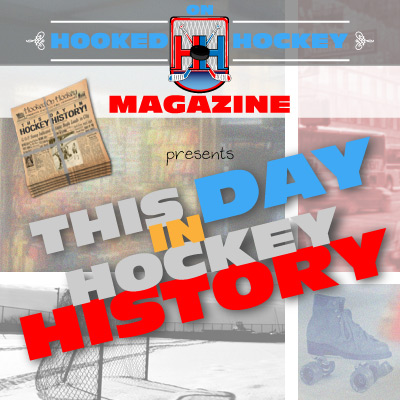 August 4, 1921 – The legendary Maurice "The Rocket" Richard was born in Montreal, Quebec. Richard is one of the most renowned players in NHL history and was arguably the biggest star in the 40s and 50s. Like all players that were born and raised in Quebec, he was signed by the Montreal Canadiens, who had a monopoly over all players in the province of Quebec until the first amateur draft in 1963, and he spent his entire 18-season NHL career with the Habs. Known for his offensive talent and goal-scoring abilities, he netted an impressive 544 goals in 978 games (1,285 points), and was the first player to go "50 for 50" (50 goals in 50 games), doing so in 1944-45 where he scored exactly 50 goals in exactly 50 games the entire season. He was also the first to score 500 over the course of a career. He was such a talented goal scorer (led the league in goals five times) that in 1999, the NHL decided to name the trophy awarded to the player who scored the most goals in one season the "Maurice 'Rocket' Richard" Trophy.
Although he was one of the best scorers in the league, he was also pretty tough. He had some boxing training and was known to drop the gloves from time to time, and also intimidated some opponents. Although his violent nature often got the best of him, as he would frequently be goaded into stupid penalties. His most infamous moment came a little past the midway point of his career, where he ended up assaulting a player on the ice with his stick and punching out a linesman, leading to a [warranted] suspension, which actually led to (surprise) riots outside Montreal, later called the "Richard Riot."
Despite that incident, he is one of the greatest and most successful players of all time. He won the Stanley Cup (as a player) a ridiculous eight times, scoring six postseason overtime winners (a record since broken by Joe Sakic), and was captain four of the years in which the Canadiens won a ridiculous five times in a row (1955-60), and retired after the streak (who knows if they would have made it six in a row if he continued to play). He was the subject of a French miniseries that eventually, six years after his death in 2000, became the English-language movie titled "The Rocket."
Source: Hockey Hall of Fame
Love Reading About Hockey?

Subscribe to keep up-to-date with the latest and most interesting hockey news!
| | |
| --- | --- |
| | We hate spam just as much as you |