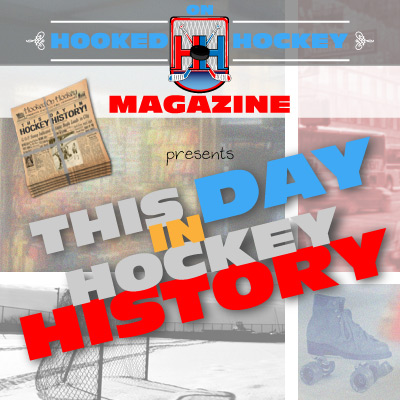 Today in hockey history, a good player that stayed in the background most of his career but had one shining moment is born, and one of the most important people in American hockey history is born through the miracle of life.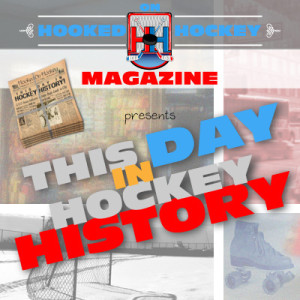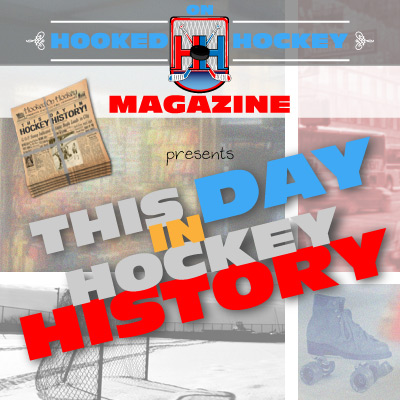 August 5, 1937 – Do you believe in coaches that are associated with miracles? Former NHL and Olympics head coach Herb Brooks was born in St. Paul, Minnesota. Brooks is obviously best known for leading a bunch of rag-tag college players to an Olympic gold medal in the 1980 Winter Olympics at Lake Placid over the "unbeatable" Soviet Union team. Stressing conditioning, a fast-paced game, and teamwork, Brooks developed a team that could beat the fearsome Soviets one out of every ten times, and they won. Despite having a relatively short and not-so successful coaching career in the NHL – a 219-222-66 record over seven seasons, never making it past the second round of the playoffs – Brooks is probably known as one of the best motivators in the history of the game. He was continually devising new expressions and witty punch lines, which came to be known as "Brooksisms." Here are examples of a few:
"You're playing worse and worse every day and right now you're playing like it's next month."
"Write your own book instead of reading someone else's book about success."
"This team isn't talented enough to win on talent alone."
"You're looking for players whose name on the front of the sweater is more important than the one on the back. I look for these players to play hard, to play smart, and to represent their country."
Disney released a true-story movie in 2004 entitled Miracle that depicts the epic of Team USA's 1980 remarkable run at the gold, although the movie focuses more on the life of Herb Brooks than the team itself (great movie that any hockey fan should see, regardless of nationality).
August 5, 1976 – Former left wing Jeff Friesen was born in Meadow Lake, Saskatchewan. Although he started (drafted 11th overall) and played most of his career with the Sharks at seven seasons (he left the new team third in the franchise in scoring), he's probably best known for his playoff heroics in the Devils last Cup win in the 2002-03 season. He actually scored three game-winning goals in a single series! And none more memorable than the Eastern Conference Finals Game 7 winner that game with less than three minutes in regulation; he might have been a candidate for the Conn Smythe if the outstanding play of losing goaltender J.S. Giguere didn't happen. In 24 playoff games, he scored an impressive 10 goals, more than half of his total postseason goals in 84 total games. He played on four different teams in his last six seasons. He picked up a total of 516 points in 893 games.
Source: Hockey Hall of Fame