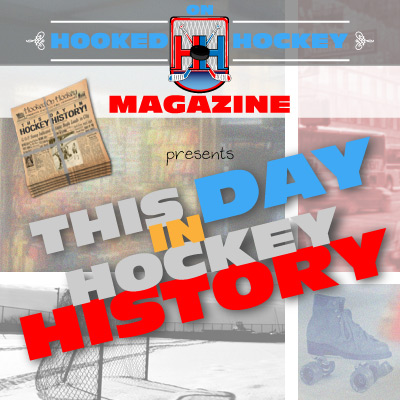 Today in hockey history, the best and most hated player in the world today is born, and two teams make a trade that clearly has a winner and a loser.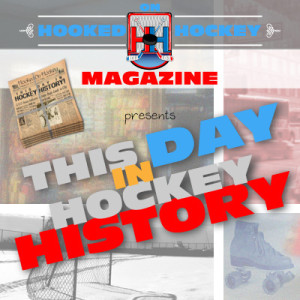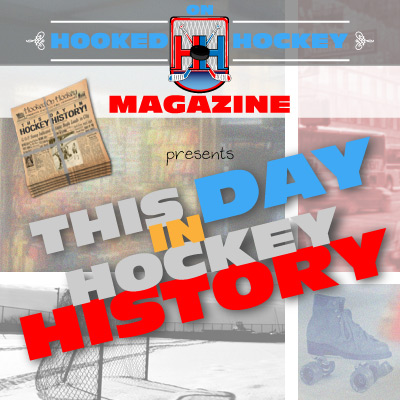 August 7, 1987 – Sidney Crosby was born in Halifax, Nova Scotia. Dubbed "The Next One" as a play off Gretzky's nickname "The Great One" in anticipation of Crosby's talent and impact on the NHL (he led the QMJHL in points in both of his two seasons with Rimouski Océanic), Sidney was drafted first overall in 2005 by the Penguins and did not disappoint. After putting up a very impressive 102 points in his rookie season despite his team finishing dead last in the East, the 18/19-year-old ended up the runner up for the Calder after being edged by Alex Ovechkin. Two years later, he was named captain of the team, the youngest player ever to be named captain at the time (since surpassed by Colorado's Gabriel Landeskog) and led his team to the Stanley Cup Finals loss (defeated in six games by Detroit), but led his team to a Stanley Cup Championship the following year (in seven games again against Detroit), making him the youngest captain to hoist the Cup. He also already has a Hart Trophy, Art Ross, two Lester B. Pearson Awards, and an Olympic Gold medal. "Sid the Kid" is widely regarded as the game's best player today, although he is heavily criticized for his diving and complaining to officials, which, in addition to his dull personality, general behavior, and obsessive media coverage, also makes him widely regarded as one of the most hated players in the game.
August 7, 1992 – The Blackhawks traded goalie Dominik Hasek to Buffalo in exchange for goalie Stephane Beauregard and a fourth round draft choice in 1993 (Eric Daze). I don't think it's any question who came out on top in this trade. In Chicago's defense, though, they already had two solid goalies, including the great Ed Belfour, who had one more year of experience (three) than Hasek and played the majority of the team's games from 1990-92 (and the five seasons after that). But you would think that a talent with so much potential like Hasek would garner a bigger return, no? Beauregard was a career backup that bounced between the NHL and AHL, and while Daze ended up having a solid NHL career (398 points in 601 games over 11 seasons, all for Chicago), it was only a fourth round pick at the time. Meanwhile, Hasek started his career in Buffalo as a backup (to Grant Fuhr), but was promoted to starter for the long haul after Fuhr got injured. "The Dominator" won a Vezina his first year as a starter with a ridiculous 1.95 GAA. Uh, trade-backsies?
Source: Hockey Hall of Fame