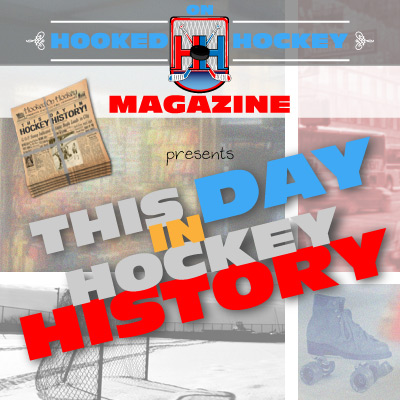 Today in hockey history, two great players are born, including a sniper and a defensively responsible forward. Also, one of the most memorable events in hockey history that didn't happen on the ice.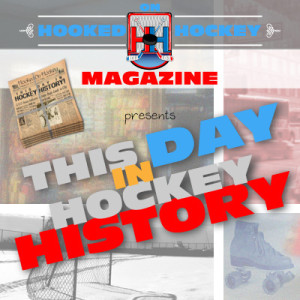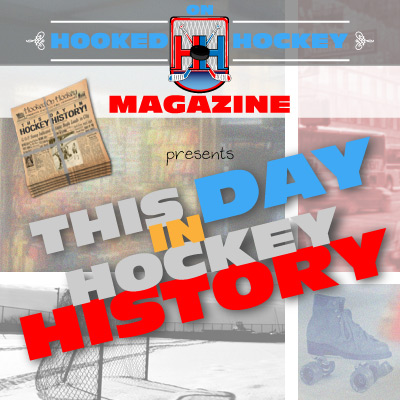 August 9, 1964 – Brett Hull was born in Belleville, Ontario. Hull is primarily known for three things: being the son of former great Bobby "The Golden Jet" Hull, being a fantastic goal scorer, and scoring the game- and Cup-winning goal in a possible rule-breaking fashion for the Stars in the 1999 Finals over the Sabres. Unfortunately for him, what should have been a great moment has been ruined by the controversy as to whether the goal should have counted (the infamous foot in the crease), which shadows a bit of his career. Anyway, like I said, he was a great sniper, putting in 741 (third all time) in 1,269 career games (.584/game), including the third-most all time in a single season with 86 in 78 games. Interestingly, he was born and raised in Canada but acquired a dual citizenship with the United States and chose to play international competitions in the red, white and blue, including winning a silver medal in the 2002 Winter Olympics. He's now a colorful character on NBC's oh-so talented NHL broadcasting crew.
August 9, 1970 – Former left winger Rod Brind'Amour born in Ottawa, Ontario. Brind'Amour is probably best known for captaining the 2006 Hurricanes to the franchise's first Stanley Cup. As a player, he was renowned for his intense conditioning (he'd hit the weight room after games in college), his two-way play (won the Selke Trophy in 2006 and 2007), and his leadership (captained the Hurricanes for five seasons and part of one season with the Flyers). He's also known for looking like a hockey player, and by that I mean he's got a crooked nose and he's not too pretty to look at.
August 9, 1988 – The biggest trade in hockey history took place. So big, in fact, that it's simply referred to by most people as "The trade." Hockey's greatest player (so great that he's named the "Great One"), Wayne Gretzky, was traded from Edmonton, where he won five Stanley Cups, to Los Angeles. It was two hours after winning one of those Cups that he was informed that he was on the block, by his father (Walter) no less. Edmonton's owner, Peter Pocklington, who was on the verge of declaring bankruptcy around the time he originally acquired Gretzky, had done an awful job of owning the team (his one job) and was still in serious money trouble. Gretzky requested (more like a demand) that his bodyguard, Marty McSorely, and teammate Mike Krushelnyski be included in the deal in order for him to approve it, essentially. On this day, those three players were moved to LA for Jimmy Carson, Martin Gelinas, three first round draft picks (1989, 1991, and 1993), and $15 million in cold hard cash. Hmm, somehow, I feel like Kings robbed the entire city of Edmonton. And they must have felt robbed, since the uproar was so intense that a politician had to lobby to the government for the trade to be blocked. The trade revolutionized hockey in the city of Los Angeles.
Source: Hockey Hall of Fame