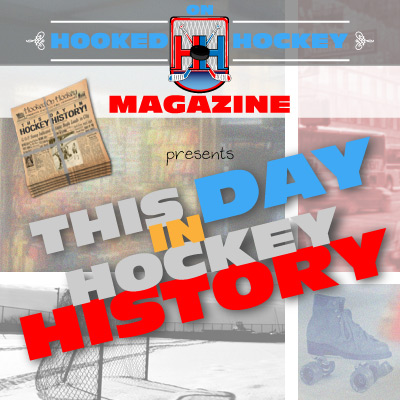 Today in hockey history, a nation hosts its first NHL game, a team sets a record for winning, a goalie starts off to a fantastic career, a family-related record, Gretzky hits another milestone, and a historic franchise reaches a milestone.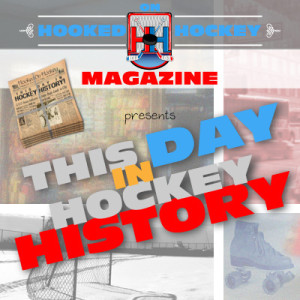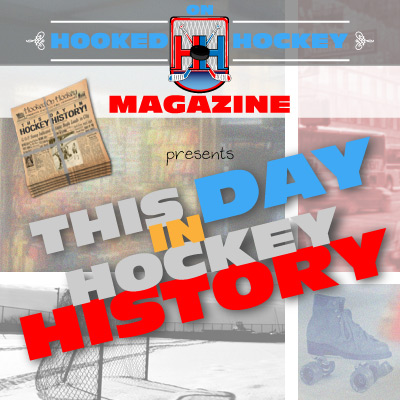 December 1, 1924 – The first NHL game in the United States was played! The Boston Bruins, the first American team to join the league, hosted the Montreal Maroons and beat them 2-1.
December 1, 1934 – The Maple Leafs beat the St. Louis Eagles 4-3 to set an NHL record for the most wins to start the season with eight. The streak ended the following night, as they were beaten by the Red Wings. And the record was actually broken 59 years later by…the Leafs! They won 10 in a row to start the season in 1993-94.
December 1, 1938 – Boston's rookie goalie Frankie Brimsek played his first NHL game, and although he lost his first game 2-0, he had one of the best starts for any goaltender; in his next seven games, he recorded six shutouts! His early success gave him the nickname "Mr. Zero." (Get it?) He'd finish that season with a career-high 10 shutouts and an absurd 1.56 GAA, earning the Calder and eventually the Stanley Cup that year. He'd also win another with the Bruins in the 1940-41 season.
December 1, 1940 – Alright, now here's a crazy fact: Four sets of brothers played in one NHL game! Lynn and Muzz Patrick, and Neil and Mac Colville played for the Rangers; and Max and Doug Bentley, and Bob and Bill Carse played for Chicago. Weird! Bently, Carse, and the Black Hawks won the battle of brothers 4-1.
December 1, 1996 – Wayne Gretzky became the first, and only player in NHL history to reach the 3,000-point plateau, which included playoffs, as he recorded an assist in a Rangers 6-2 win over the Canadiens. The Great One finished his legendary career with 2,857 regular-season points and 260 in the playoffs, good for 3,117 total points.
December 1, 1997 – In their 81st season, the Montreal Canadiens became the first team in history to play 5,000 NHL games, as they hosted the Penguins but lost 1-0. That brought the franchise record to 2,625-1,603-772, good for an absurd .620 winning percentage (and there were no "loser points" up to that time, so that record was legit). They began play in 1917.
Source: Hockey Hall of Fame