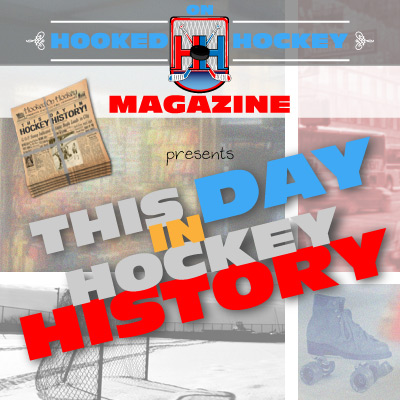 Today in hockey history, a province has its first city battle, the league takes an interesting procedure to secure an Original Six team, a record is overshadowed by the rest of the game, Gretzky does some cool things, and the league announces an expansion.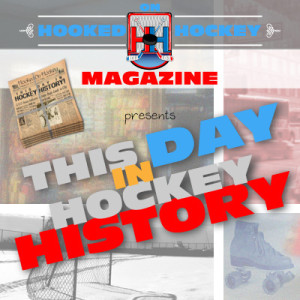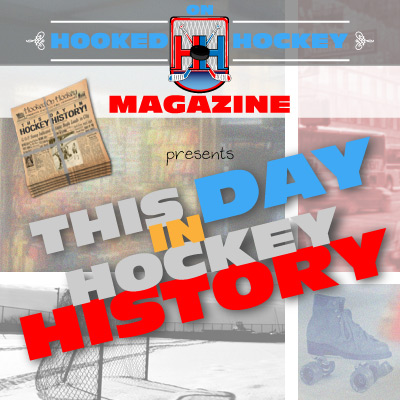 December 10, 1924 – The first NHL game featuring two Montreal-based teams was played, as the Montreal Maroons "traveled" to Montreal to play the Canadiens. The Habs took that match 5-0, which featured four goals from Aurel Joliat and a shutout by Georges Vezina. The Maroons had just joined the league that year, but the win marked the beginning of the Canadiens' dominance of Quebec, and the Maroon would fold in 1938.
December 10, 1954 – The NHL held a governors meeting to discuss ways of assisting the last-place Black Hawks. They eventually decided on "selling" Toronto's Harry Watson and Montreal's Ed Litzenberger to Chicago. It ended up actually being pretty helpful, as Litzenberger ended up winning the Calder trophy that year by scoring 40 points in 44 games, good for second on the team (the leader was George Sullivan with 61).They still finished last of the six teams though, putting up 43 points in 70 games (-74 goal differential)…which was actually an improvement from the previous year, when they had just 31 points and a -109 goal differential. Today, teams have their own way of helping themselves out, and it's called "tanking."
December 10, 1970 – Goaltender Joe Daley set a Sabres team record with 64 saves against the Bruins! …Unfortunately, Boston had 72 shots, meaning they scored eight goals. The Sabres lost 8-2…but at least Daley set a record! The Bruins 72 SOG was the highest number of shots in a game since 1943.
December 10, 1986 – Wayne Gretzky became the first NHL player to score 40 career hat tricks (seriously?), as the Oilers beat the Jets 7-4. Three years later, in an 8-4 win against the Nordiques, Gretzky hit 1,900 points…and it was just his 803rd game. Yeah, that's good for 2.36 points per game.
December 10, 1992 – The NHL announced that expansion franchises had been awarded to Anaheim, California and Miami, Florida. The Panthers and Mighty Ducks began play in 1993, bringing the total teams to 26.
Source: Hockey Hall of Fame
Love Reading About Hockey?

Subscribe to keep up-to-date with the latest and most interesting hockey news!
| | |
| --- | --- |
| | We hate spam just as much as you |