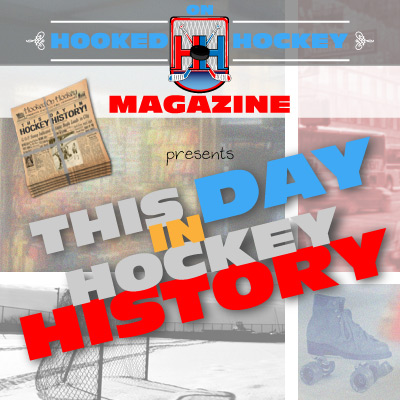 Today in hockey history, two teams cooperate to set a record, a goal scorer reaches a milestone quickly, a team does something for just the third time in its history, and a player carries his team to victory.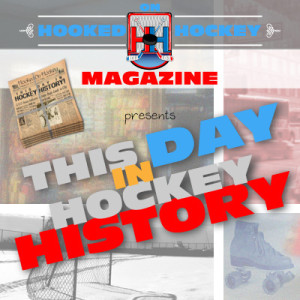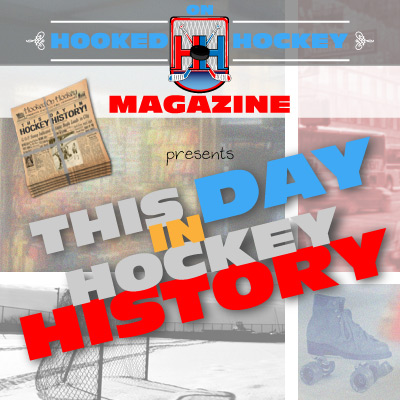 December 12, 1963 – In a 6-4 Canadiens win over the Rangers, the competitors set a record for the fastest two goals by two teams: 18 seconds! Montreal's Dave Balon and Gilles Tremblay, and New York's Camille Henry "teamed up" in the first period to record the feat.
December 12, 1971 – Boston's Phil Esposito scored his 300th career NHL goal in a 4-2 loss to the Oakland Seals, making him the second-fastest player to reach that milestone, behind Maurice Richard (he was also just the 16th to reach that mark). That was, of course, before Gretzky had a chance to embarrass them both.
December 12, 1997 – Kelly Hrudey made 24 saves to lead his Sharks to a 1-0 shutout at Dallas. The "at Dallas" part is actually pretty important, as it was just the third road shutout in team history. And just a friendly reminder: the Sharks joined the league in 1991, so it took them a few months into their seventh season to record three road shutouts. As a rough estimate, that's about 250 games in which they recorded only three shutouts!
December 12, 2000 – J.P. Dumont scored a hat trick, which just happened to be every goal scored in the game, as his Sabres beat the Bruins 3-0. He had actually scored the Sabres previous two goals as well, meaning he scored five consecutive Buffalo goals. Sort of related: on November 14 that year, about a month prior, Ryan Smith became first player to score every goal in two separate 3-0 games.
Source: Hockey Hall of Fame