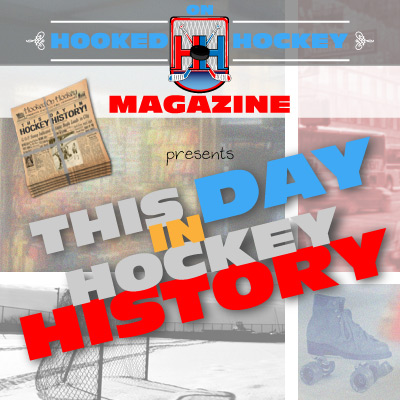 Today in hockey history, a rookie coach sets a record, a team uses an innovative method of getting to its game (innovative for its time), a player sets a team record by being a clown, a referee sets a record, and a team begins a short streak that was actually pretty darn impressive.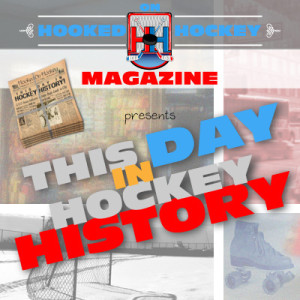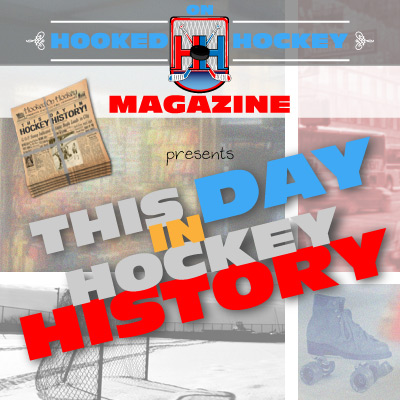 December 14, 1926 – The Ottawa Senators beat the New York Americans 2-0, giving Ottawa coach David Gill an undefeated record of 9-0-1, the best start to a coaching career. He would lose his next game, though
December 14, 1929 – For the first time in history, a team traveled by plane to play an NHL game: the Rangers traveled to Toronto to face the Maple Leafs. And it was an exciting game, too, as the Leafs ended up winning 7-6 in overtime. Maybe the whole travelling by plane thing was a good idea.
December 14, 1974 – Rangers' Greg Polis set a team record with…33 penalty minutes, the most in one game. There were 256 total PIMs, 196 of which came in the third. Way to go guys! Oh, the Blues won 6-2.
December 14, 1985 – How about an officiating record: Ron Wicks officiated his 1,034th regular-season game, passing Bruce Hood for the all-time lead in games officiated by a referee. He officiated a 6-6 tie between the North Stars and Leafs.
December 14, 1996 – Philadelphia goalie Garth Snow recorded his first NHL career shutout as the Flyers beat the Whalers 4-0. It was actually the first of four straight shutouts for the Flyers. They'd shutout the Bruins, Islanders, and Blues, scoring at least four goals themselves in each game – 19 total goals, meaning they outscored their opponents 19-0 in that stretch. Remember when the Flyers had goaltending and defense?
Source: Hockey Hall of Fame