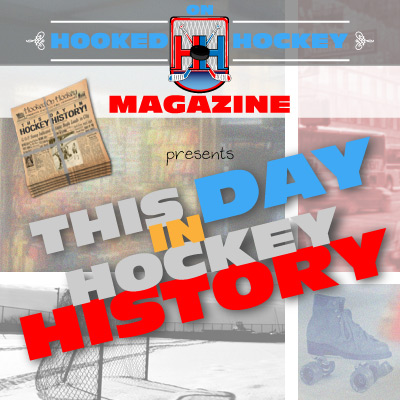 Today in hockey history, the first NHL game is played! Also, a team sets a record for shorthanded goals (plus mention of a neat coincidence), Super Mario sets a team record, a state hosts its first NHL game, and a ridiculous record you'll just have to read about.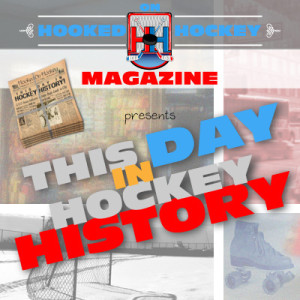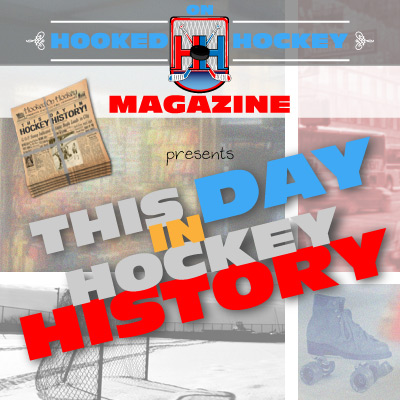 December 15, 1917 – The first game in NHL history was played! It wasn't a regular-season game, but the Montreal Canadiens and Montreal Wanderers played an exhibition game to benefit the victims of the Halifax Explosion, which had taken place 10 days earlier. Four days later, NHL play officially began!
December 15, 1983 – The Flyers set an NHL record by scoring three shorthanded goals in one period! Mark Howe scored early in the second, and Miroslav Dvorak and Ilkka Sinisalo scored just 21 seconds apart near the end to make three SHG in the period. The Flyers actually scored six total goals in second. Philadelphia beat Washington 9-4 (interestingly, all Washington's goals came on special teams: three on the power play and one shortie of their own). Here's sort of a fun fact: Exactly 20 years after that game, the Capitals and Flyers are once again set to play against each other (3:00 p.m. EST today). That's pretty coincidental.
December 15, 1988 – Mario Lemieux recorded four assists (and a goal) in Pittsburgh's 8-2 win over the Islanders to become the Penguins all-time leader in career assists, breaking the old mark of 349 set by Syl Apps. Oh, it was Mario's 321st game, meaning he averaged more than an assist per game to start his career. Not bad.
December 15, 1992 – Texas hosted its first NHL regular season game, as the Islanders beat the St. Louis Blues 4-3 in overtime at the Reunion Arena in Dallas. It probably doesn't make sense that those two teams played a game in Texas that counted towards the standings, but it was actually a "neutral site" game. It helped set the stage for the Minnesota North Stars to move to Dallas the next season – well, actually, they had changed their name to just the "Stars" in 1992, which led many to believe that a move was inevitable.
December 15, 1995 – Winnipeg's Deron Quint tied a 64-year-old record by scoring two goals in…four seconds! I didn't even know that was possibly! Nels Stewart of the Montreal Maroons accomplished the feat in 1931, so it barely count back then when players were still trying to figure out the rules. Oh, Quint was a rookie, too, making the record even more ridiculous…but he'd go on to score a total of five goals in 51 games that year. The Jets beat the Oilers 9-4.
Source: Hockey Hall of Fame