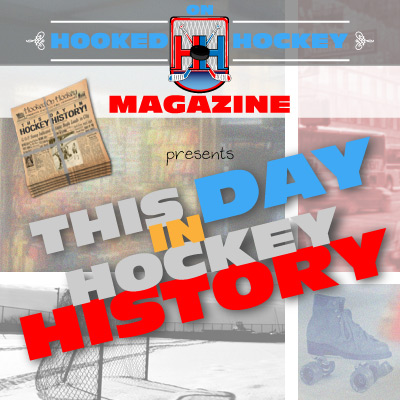 Today in hockey history, a common rule is created, a little bit of sibling rivalry makes for an NHL first, two great players make their debuts in the same game (and it wasn't the first game of the season), an impressive individual streak gets extended, and two teams are officially granted NHL franchises.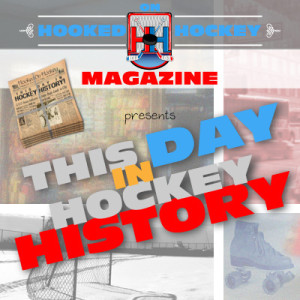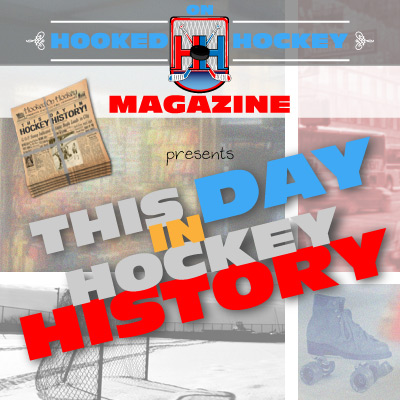 December 16, 1929 – Everyone's favorite rule was originated: the offside rule. Also, note that it's "offside" and not "offsides" (the plural form). It's commonly mistaken in pronunciation as the latter, which is wrong – spell check doesn't even recognize the plural form. …Anyway, the rule stated "No attacking player shall be allowed to precede the play when entering the opposing defensive zone." That rule was made effective five days later and has existed since.
December 16, 1934 – For the first time in NHL history, two brothers opposed each other…from behind the benches! Coach Frank Patrick led his Bruins to a 2-1 win over Coach/Brother Lester Patrick and his Rangers. It was a case of the younger brother taking down the older sibling.
December 16, 1950 – Hall of Famers Jean Beliveau and Bernie Geoffrion each made their NHL debuts for Montreal and helped the Canadiens end a five-game losing streak. Though it's less impressive when you consider that they ended the streak by holding the Rangers to a 1-1 tie. Geoffrion scored the only goal for the Habs (in his debut). Beliveau would go on to set the record for most combined Stanley Cup championships by an individual (10 as a player and seven as an executive), and Geoffrion would be credited with developing the slap shot, earning him the nickname "Boom Boom." The interesting thing here being that they both debuted in a sort of "random" game that wasn't the first game of the year.
December 16, 1981 – Dave Lumley scored twice (and added two assists) in the Oilers 7-4 win over the Colorado Rockies, and his goals extended his goal-scoring streak to 12 games! That's an impressive streak, though it fell one short to the record of 13, set by Charlie Simmer. You may not have heard of Simmer, but he once recorded back-to-back 56-goal seasons, one of which almost included one of the most difficult feats: 50 goals in 50 games (he scored his 50th in his 51st game).
December 16, 1991 – The Tampa Bay Lightning and Ottawa Senators were officially granted NHL memberships, and they would begin play 10 months later in the 1992-93 season. And, like most expansion teams, neither club started off very well; the Lightning went 23-54-7 and the Senators went an incredibly pathetic 10-70-4 (yes, that's a 7:1 loss-to-win ratio), good for a combined 33 wins, which wouldn't even be .500 if they pooled together their victories.
Source: Hockey Hall of Fame