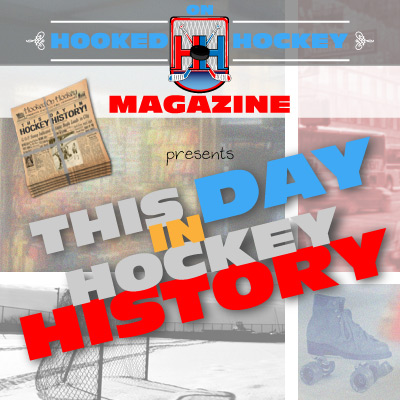 Today in hockey history, the first game with a specific score is played, a pretty giant trade is manufactured, a defenseman sets an impressive record in his record-setting year, a team finally records its first of something, Gretzky scores a lot of points, and a team welcomes an expansion team by embarrassing them.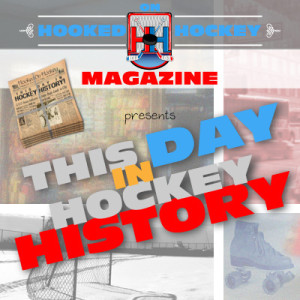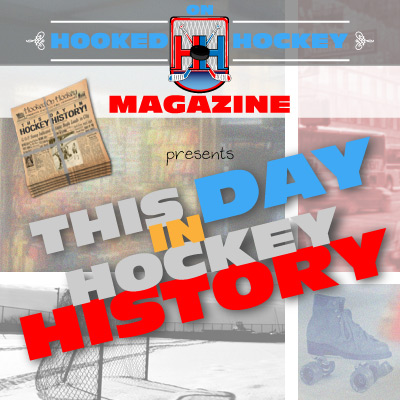 December 17, 1924 – The Hamilton Tigers and Ottawa Senators battled to the first scoreless game in NHL history, as Jake Forbes (Hamilton) and Alex Connell (Ottawa) each recorded shutouts. The amazing part about that is that it was the eighth NHL season, so it took quite a while for that feat to happen (and there have been quite a few 0-0 games in NHL history. It was a fun occasion back in the day, but not so much in the late 90s/early 2000s.
December 17, 1957 – The largest trade in NHL history at the time took place, in terms of quantity at least: The Black Hawks traded Nick Mickoski, Jack McIntyre, Bob Bailey, and Hec Lalonde to Detroit for Earl Reibel, Billy Dea, Bill Dineen, and Lorne Ferguson. Each team essentially swapped one-fifth of their rosters, which I guess makes sense because both teams were struggling: Detroit was 9-14-6 at the time of the trade, and Chicago 8-15-5. The Red Wings immediately went on a three-game winning streak, which started off with two wins against one-fifth of their former team, and finished in third place at .500 (29-29-12). I guess they knew what they were doing.
December 17, 1977 – Defenseman Barry Beck scored his first career hat trick and added an assist in a 5-1 Colorado Rockies win over the Minnesota North Stars. Did I mention that he was a rookie? Because scoring a hat trick as a defenseman in your rookie year is quite impressive. Beck also set an NHL record for rookie defensemen by scoring in six straight games. He scored 22 goals and 38 assists (60 points) in 75 games that year, which, interestingly, was his best goal and point total in one year (his rookie year), and his goal total set a record for rookie defenseman – yes, it was even more than the great Bobby Orr. Brian Leetch currently holds the record with 23 (1988-89).
December 17, 1982 – Mike Veisor and the Whalers shutout the Jets 2-0 in Winnipeg, the first road shutout in Hartford's NHL history. They began NHL play in 1979, so it took more than three seasons to record one single shutout on the road – 135 road games to be exact! But to be fair, they had given up 10 and 11 goals on the road on two separate occasions that year, so let's give them a little bit of credit for making some progress.
December 17, 1983 – In an 8-1 Oilers win over the Nordiques, Wayne Gretzky scored a goal and five assists to record his 800th point and 500th assist…..and it was his 352nd game. Yes, the Great One averaged 2.27 points per game and 1.42 assists per game (0.85 goals per game) to start his career. Is anyone surprised? Also, exactly three years later, in a 5-3 Oilers win over the Nordiques (again), he scored five points – an assist and four goals, including a natural hat trick in the first (his 41st overall). That's 11 points in two games. Good day to be Wayne. Bad day to be the Nordiques.
December 17, 1991 – The Penguins set a team record with eight goals…in one period! They put up an eight-spot in the second to beat the Sharks 10-2. I mean, the Sharks weren't good in their inaugural year (17-58-5), but come on, guys.
Source: Hockey Hall of Fame
Love Reading About Hockey?

Subscribe to keep up-to-date with the latest and most interesting hockey news!
| | |
| --- | --- |
| | We hate spam just as much as you |