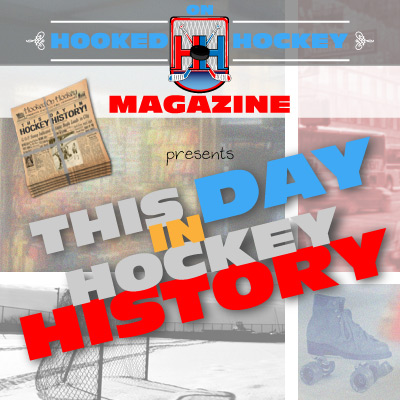 Today is actually a pretty monumental day in hockey history, as professional hockey was created, essentially leading to the birth of the NHL! Also, the Hall of Fame inducts a new (albeit small) class, two new teams join the NHL, a goalie sets and ties two records not particularly associated with goaltending, and a pretty crazy record that's actually not-so crazy when you consider all the factors.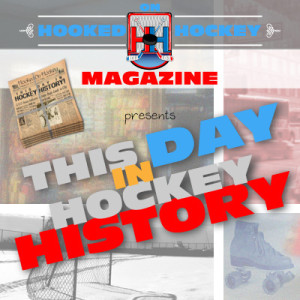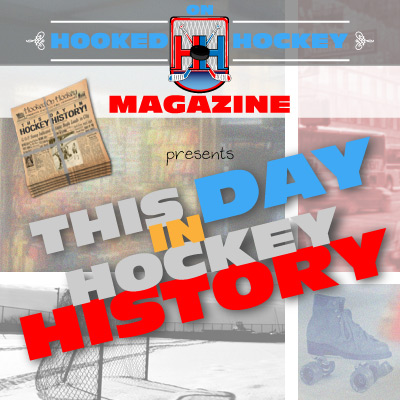 December 2, 1909 – Professional hockey history was born! The National Hockey Association (NHA) was formed in Montreal, and it would basically become the NHL after some NHA teams disbanded from that league (due to some ownership disagreements) and created their own league, carrying over rules, traditions, teams, and trophies, putting an end to the NHA. Original members included the Montreal Wanderers, the Montreal Canadiens, and the Renfrew Creamery Kings, and. Yes, you read that right, the Renfrew Creamery Kings (I do not know why that was their name). To answer your question, Renfrew is (or was) a small mining town located in northern Ontario. Actually, the owners of that team, M.J O'Brien and his son, Ambrose, are responsible for founding the NHA, as they simply created their own league after being rejected by the Canadian Hockey Association (CHA). Also, they were nicknamed the "Millionaires" because they were known for handing out "huge" salaries, such Lester Patrick's outrageous $3,000 deal (no, I'm not missing a zero). They actually operated for just two seasons. You may have never heard of the Creamery Kings, the O'Briens, or even of the NHA, but all were mostly responsible for today's most prestigious league for the greatest sport in the world.
December 2, 1949 – The Hockey Hall of Fame inducted its newest members: Dan Bain and Art Ross. Keep in mind that the Hall did not have a permanent physical site until 1961 in Toronto, where it currently stands.
December 2, 1969 – Two years after doubling its size from six to 12, the league announced that two new teams would be joining the NHL, in Buffalo and Vancouver. The Sabres and Canucks began play the following year, and obviously neither team had much success early on; each team won just 24 games in their first 78-game season.
December 2, 2001 – In a 4-2 Stars win in Vancouver, Ed Belfour tied an NHL record (held by Tom Barrasso) by picking up an assist in his third straight game, and set a Dallas franchise record for goaltenders with his fourth assist of the season. That's definitely not the record I would expect Ed Belfour to set.
December 2, 2002 – For the first time in NHL history, two teams played their fourth straight 1-0 game, as the Devils shutout the Flyers 1-0 in overtime. To clarify, New Jersey and Philadelphia played four consecutive games against each other (spanning over two seasons, dating back to February that year) that each ended with the score 1-0 (the Devils won three of the four). A record for games in which only one goal was scored involving the trap-era Devils? You don't say. Actually, the Flyers, who finished one point behind the Devils for first place in the Atlantic (before it became the Metro), tied the Devils for fewest goals allowed that year with 166 (about two goals per game, absurd) and finished only five goals against behind them the previous season (with 192), so that record makes a little more sense.
Source: Hockey Hall of Fame