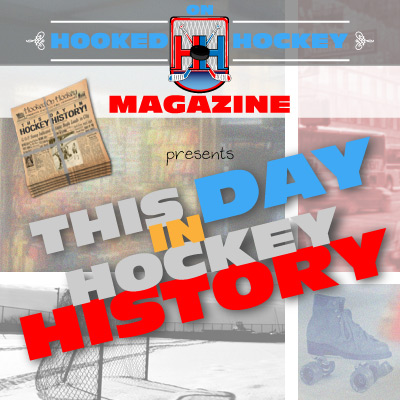 Today in hockey history, a goalie starts his career with a bang, a team lets in a lot of goals in one period, a team extends an eventual record-setting streak, a player sets an impressive individual record, a goal is scored before fans have a chance to find their seats, and a player hits a milestone in a game where nobody cared about that milestone.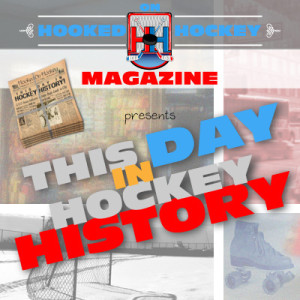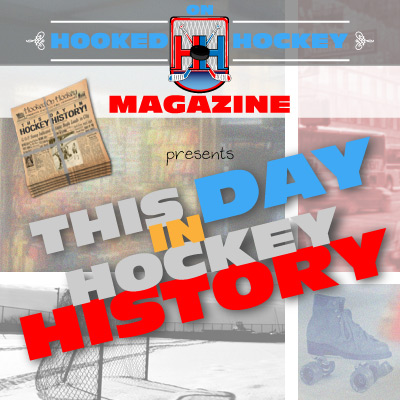 December 20, 1938 – Bruins rookie goalie Frankie Brimsek recorded his third straight shutout with a 3-0 win over the New York Americans. That's pretty good for a rookie! But it gets even better – it was his sixth shutout in eight games! But wait, there's more! Those eight games were actually his first eight NHL games. Yes, he started his career by recording shutouts in 75 percent of his first eight games – nearly flawless. Who was that guy who said you have to fail in order to succeed?
December 20, 1959 – The Black Hawks beat the Maple Leafs 7-4 by scoring seven goals in the second period. Well, I guess you can win a game in one period if you score that many goals.
December 20, 1979 – The Flyers battled to a 1-1 draw with the Penguins to tie the record for the longest undefeated streak of all time: 28 games. The tie brought their record to 19-0-9, and they needed some late-game heroics to keep the streak alive: Behn Wilson knotted it up with 4:08 remaining in regulation. They'd go on to break that record and extend it to a ridiculous 35 games (25-0-10). That's almost half the season (80 games) without a loss! (Though they lost in the Stanley Cup Finals to the Islanders).
December 20, 1979 – Charlie Simmer scored for the Kings in their 5-3 loss at Buffalo to record a goal in his 11th straight game, a modern NHL record! He'd end his streak with 13, which is technically fewer than the streak of 16 games Punch Broadbent set in 1922, but the game was a bit different back in that time (so Simmer's "record," and all "records" set after 1940 or so, are considered the "real" records).
December 20, 1981 – In a 5-4 Jets win over the Blues, Winnipeg's Doug Smail set an NHL record by scoring just four seconds into the game! It was the fastest from the opening faceoff to the back of net in history, and still is, though it's been tied by Bryan Trottier and Alex Mogilny. . I can imagine the call… "Alright, we're set to go here between the Jets and the Blues, should be a good one and goal."
December 20, 2001 – Kings' Adam Deadmarsh celebrated his 500th career NHL game by playing in a match that featured 242 penalty minutes, 236 of which came in the second period (here's the brawl). Deadmarsh, annoyed that he wasn't the center of attention at his own party, picked up 17 PIMs (along with a goal and an assist, +2 rating). LA's Adam Mair led the "scoring" with a whopping 47 PIMs, which was literally 8.5 times more minutes than he had ice time (5:29). Since I know everyone's curious, there was a goalie fight, between Felix Potvin (LA) and Jani Hurme (Ottawa). Oh, the Kings won 4-2.
Source: Hockey Hall of Fame