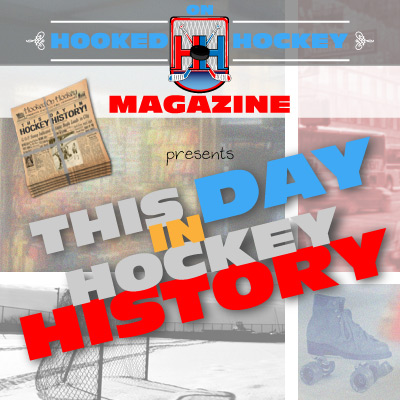 Today in hockey history, the NHL utilizes a significant rule for the first time, a player does something unspeakable to his brother, a player records a penalty (you'll have to read about it to find out why it was so significant), a streak comes to an end in a "not-like-this" kind of moment, and a goalie finally records a shutout (guess what team he played for).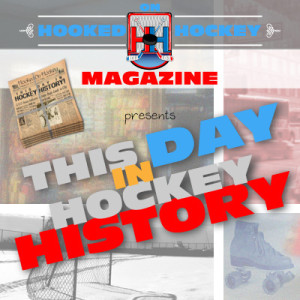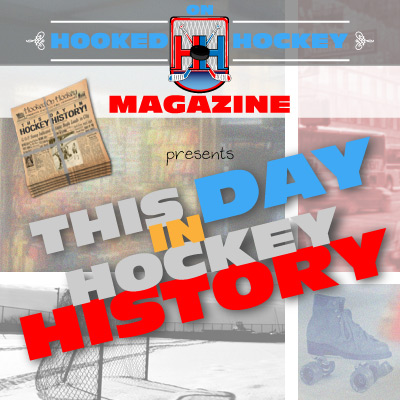 December 21, 1929 – The NHL implemented the new offside rule for the first time, which allowed forward passing in all three zones (as long as the puck entered the attacking zone before a player). Previously, forward passing was not permitted inside the offensive zone, meaning you could pass the puck only laterally or backwards in the attacking third. Thank god they changed that rule.
December 21, 1937 – Chicago's Paul Thompson became the first player in NHL history to score a goal against his brother! He scored on his brother Cecil "Tiny" Thompson on Boston, and the goal actually came with just nine seconds left in regulation, the first of the game for Chicago, ruining Tiny's shutout bid! That's a rather cruel thing to do to someone you're supposed to love unconditionally. The Black Hawks lost to the Bruins 2-1.
December 21, 1977 – L.A.'s Butch Goring was assessed a two-minute minor for slashing in the Kings 8-1 win over the North Stars (he also had two assists). Why should you care? Well, that was his first penalty of the season, and it ended up being the only penalty he took the entire year, of which he played all 80 games! Yep, he sat in the box for just two minutes in a full season (.025 PIMs per game). And if you think that's impressive, here's his stat line for the 1980-81 season: 23 goals, 37 assists, 60 points, and 0 PIMs. Yes, he did not take a single penalty in 78 games (an average of 0.00 PIMs per game for those wondering). You know, you think there would have been one point where maybe he took an accidental tripping penalty, accidently clipping someone in the face, maybe guys his hands up a little high, jumped in to defend a teammate maybe? But nope, zero penalties. Now there's a real stickler for the rules (though, interestingly, he did have six PIMs in 18 playoff games that year). He recorded a ridiculous total of 102 PIMs in 1,107 NHL games (.092 PIMs/game), by far the least by any player who played at least 1,000 games. Side note: Goring was traded to the Islanders in 1980 just in time to take part in their dynasty and won all four Cups with the team. Also, as that Islanders team is credited with developing the playoff beard tradition, Goring is actually said to be the originator who started it all! Thanks for the great tradition, Butch!
December 21, 1979 – Garry Unger's NHL record for consecutive games played streak ended at 914, as his Atlanta Flames lost 5-1 to the Blues. And, unlike the end of most consecutive game streaks, Unger's actually ended because he was benched by Atlanta coach Al MacNeil. I would not be too happy if that's how a streak of mine ended. That record was eventually broken by Doug Jarvis, who recorded 964 consecutive games.
December 21, 1991 – Ron Hextall led the Flyers to a 3-0 win over the North Stars at Minnesota, recording his first shutout in five years. Yes, five years – he hadn't recorded a shutout since 1986, and that one was the first of his career. It was nearly 150 games played between shutouts for Hextall, who finished with just 23 in 608 NHL games. Well I guess they didn't pay him to put up zeroes.
Source: Hockey Hall of Fame
Love Reading About Hockey?

Subscribe to keep up-to-date with the latest and most interesting hockey news!
| | |
| --- | --- |
| | We hate spam just as much as you |