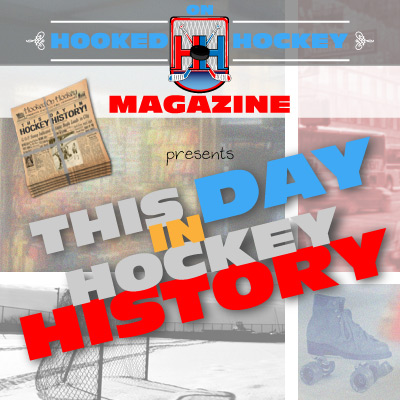 Today in hockey history, an impressive feat is recorded just a few days after the first NHL game, a "new" team records an NHL first that's never been repeated, a new team does something a bit shocking, a player records a first 10 years after the rule is implemented, a son makes his renowned father a part of a record, and a legendary coach reaches a milestone for the third time.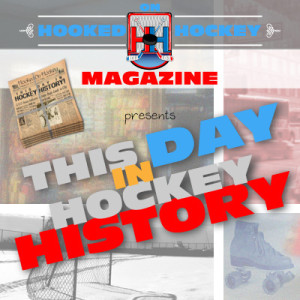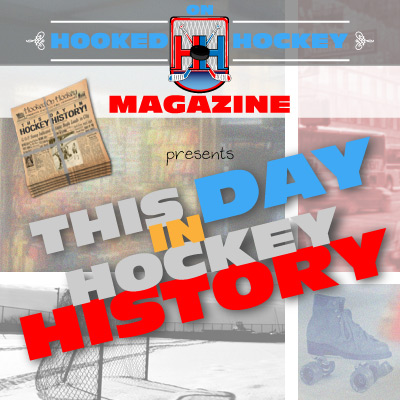 December 22, 1917 – Just a few days after NHL play officially began, three players scored hat tricks in the same game, and for the same team! Corb Denneny, Reg Noble, and Harry Meeking each scored three for the Toronto Arenas to lead them to an 11-4 win over the Ottawa Senators.
December 22, 1920 – After relocating from Quebec City in the offseason, the Hamilton Tigers recorded a shutout in their debut, a 5-0 win over the Canadiens, making them the first team to post a shutout in its very first game. In fact, they were the first and only team to do so. It's more impressive when you consider that most teams hadn't developed defense at that point, but slightly less impressive when you consider that they weren't really a new team.
December 22, 1924 – In just the seventh game in Bruins history, coach/GM Art Ross fired goalie Norm Fowler! Yep, it took 22 days into the team's first season to can one of their players. Sure, Fowler might have given up seven goals that day, had a GAA of 6.14, and a forward (George Redding) might have had to strap on the pads to finish the game (a 10-1 loss to the Leafs), but it was their first year. And the move didn't really help, either; they were 1-6 after that loss, and they went 1-11 over their next 12 games without Fowler.
December 22, 1993 – Dean Evason scored a shorthanded goal at 3:20 of overtime to give the Dallas Stars a 3-2 win at Anaheim, the first shorthanded overtime goal since the NHL adopted the five-minute overtime period in 1983.
December 22, 1996 – In a 7-4 win over the Kings, Blues' Brett Hull scored a hat trick (his 26th, also recorded an assist) to reach 500 career goals. Pretty noteworthy milestone, but the significant thing here is that it made him a part of the first father/son combo to each record 500 goals! His father, Bobby "the Golden Jet," finished his career with 610 goals, and Brett finished with 741, meaning they also became the first father/son combo to each record 600 goals (1,351 combined goals).
December 22, 1997 – Scotty Bowman's Red Wings beat the Bruins 4-2, giving him 200 wins with Detroit, making him the first coach to record 200 wins with three different teams; he reached 200 with Montreal and Buffalo as well. Many coaches have trouble getting to 200 total wins.
Source: Hockey Hall of Fame