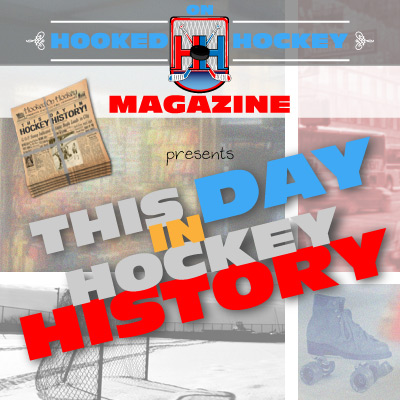 Today in hockey history, an individual sets an absurd record, a young goalie sets a record upon reaching a milestone, Gretzky finds a new way to embarrass a team, two goalies record shutouts to set a first, a prestigious American award is handed out, and a player scores the first type of a goal in history.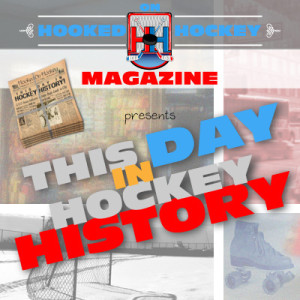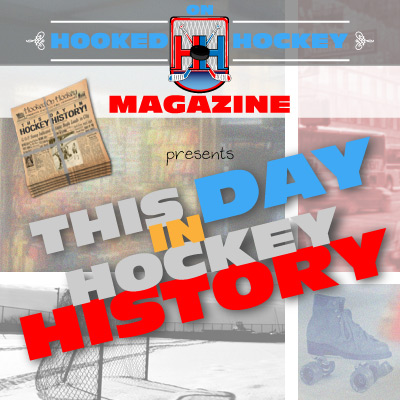 December 23, 1978 – Bryan Trottier set an NHL record by scoring six points – in one period! He scored four goals and two assists in the second to lead the Islanders to a 9-4 win over the Rangers. Oh, he also added another goal and an assist, totaling eight points on the night. The win extended the Islanders home undefeated streak to 16 games (12-0-4).
December 23, 1987 – Tom Barrasso led the Sabres to a 5-2 win over the Red Wings to record his 100th win, making him the youngest player to reach that milestone at just 22 years and 9 months. Most goalies don't even get their first NHL start until their 22.
December 23, 1988 – In a 5-2 Kings win over the Canucks, Wayne Gretzky scored two goals…and they both came against the same goalie: nobody! Yep, Gretzky scored two empty-net goals in the same game (and also added two assists). Oh, so that's how he got all his goals! He wasn't the greatest player of all time; he just found cheap ways to pad his stats!
December 23, 1996 – Buffalo's Dominik Hasek recorded his 20th career shutout, but the New Jersey's Martin Brodeur recorded his 15th career shutout. The Devils tied the Sabres 0-0, the first scoreless tie in New Jersey' 13-year history. Don't worry, there would be plenty more 0-0 games and various zeroes in the Devils near future.
December 23, 1998 – Boston Bruins GM Harry Sinden and the Gold Medal-winning 1998 U.S. Olympic Women's Hockey Team were named recipients of the 1999 Lester Patrick Award, given for outstanding service to hockey in the United States.
December 23, 2000 – Nashville's David Legwand scored the overtime winner for the Predators in their 3-2 win over the Rangers, and it came on a penalty shot, the first time an OT goal was scored on a penalty shot (remember that OT was reinstated in 1983 after a long hiatus).
Source: Hockey Hall of Fame
Love Reading About Hockey?

Subscribe to keep up-to-date with the latest and most interesting hockey news!
| | |
| --- | --- |
| | We hate spam just as much as you |