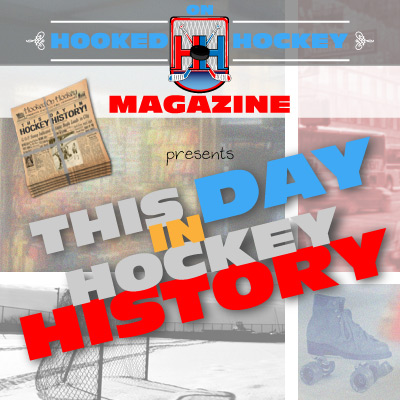 Today in hockey history, two teams combine for a ridiculous record, a defenseman outshines Gretzky, a team loses by thinking they can win a game in one period, a high-scoring game has a few nice feats, and a goalie makes a lot of saves: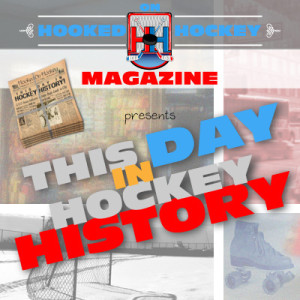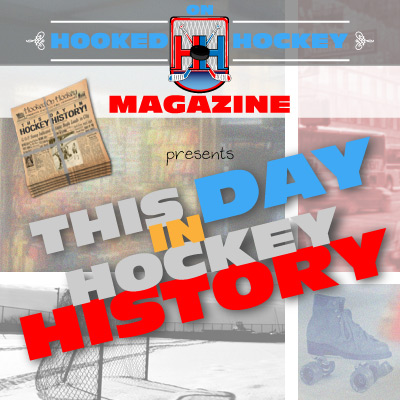 December 26, 1925 – The New York Americans and Pittsburgh Pirates set an NHL record by recording a combined 141 shots on goal! The Americans had 73 of those SOG. In addition to the ridiculous shot total, there are two other interesting things to note here: the game did not go into overtime, and there were only four goals! Roy Worters made 70 saves for Pittsburgh and Jake Forbes had 67 for NY (the Americans won 3-1). Wow, 70 saves and he still gets the loss. Can't say he didn't try!
December 26, 1984 – Edmonton's Paul Coffey scored four goals to lead the Oilers to a 6-5 win over Calgary. I'd like to remind you at this time that he was a defenseman. Coffey's four goals were the most ever by an Oilers' defenseman.
December 26, 1991 – The Capitals scored six goals in the first period against the Rangers…but New York ended up winning the game 8-6! Yep, the Rangers scored just one in the first and made up the five-goal deficit by scoring seven and allowing none in the final two periods, capping off one of the biggest comebacks in team history. I guess that's what happens when you're on a roll; the Rangers had won six and a row and battled to make it seven in a row. And that's why you never leave early to beat the traffic.
December 26, 1991 – Joey Mullen scored four goals, the second time he accomplished that feat in as many games (he scored four in his previous game)! He also had two assists in the Penguins 12-1 blowout over the Leafs. Additionally, Mario Lemieux had seven points (two goals, five assists) and Kevin Stevens had two goals and four assists.
December 26, 1992 – The Sharks allowed the most shots in team history: 59. If you recall, the Sharks were awful when they joined the league in 1991 and in the following years…but they actually managed to win this game! Goalie Jeff Hacket helped make sure the record wasn't a negative by making a team-record 57 saves (he made 21 of 22 saves in one period, also records) in the Sharks 7-2 win over the Kings, ending the team's 13-game losing streak. Well I guess he didn't need to make all those saves, but good on him for trying to get his guys out of the hole.
Source: Hockey Hall of Fame; NHL.com