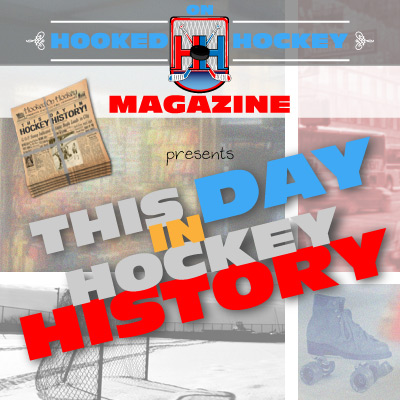 Today in hockey history, a goalie records a first, an offensive powerhouse records a first, a team records a first (which was pretty significant), and a defenseman ties a record only as a stepping stone on his way to overshadow everyone else.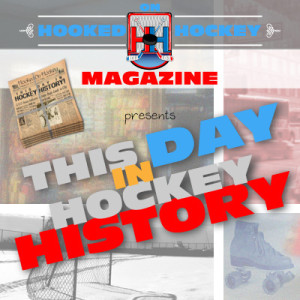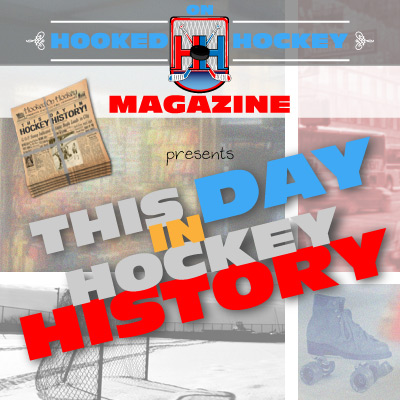 December 28, 1918 – In a 6-3 Montreal win over Toronto, Canadiens' Georges Vezina became the first NHL goalie to record an assist! Granted, the league was only in its second season, and he may have been awarded the assist by virtue of making a save and having a teammate (Newsy Lalonde) pick up the puck and skate end-to-end and score, but it's an accomplishment nonetheless.
December 28, 1944 – Montreal's Maurice Richard became the first player in NHL history to score eight points in one game. He scored five goals and three assists in the Canadiens 9-1 win over the Red Wings. First player, last player, either way, that's one heck of an accomplishment. Exactly two years later, he scored a hat trick and added an assist in an 8-2 Habs win over the Black Hawks. Good day to be "the Rocket."
December 28, 1975 – The New York Rangers became first team in NHL history to face a touring Soviet hockey squad. Remember, the United States and the Soviet Union were in the midst of their Cold War, so the two nationals playing in a "friendly" game of hockey was pretty monumental. The Soviet Army beat the Rangers 7-3 at Madison Square Garden. Don't worry, Americans, we'd get them five years later.
December 28, 2002 – Scott Niedermayer scored the OT winner in a 2-1 Devils win over the Capitals to become the second defenseman in history to record seven regular-season overtime goals (Brian Leetch was the first). New Jersey outshot Washington 40-15 that game. While five other defenseman have since tied the mark of seven OT goals, Niedermayer has surpassed them all by amassing 13 OT goals in his career, almost double second place!
Source: Hockey Hall of Fame; NHL.com