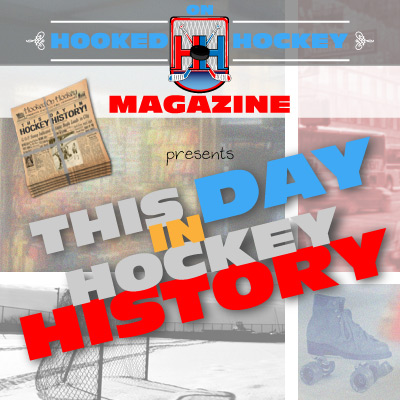 Today in hockey history, a team starts two record-setting winning streaks, a coach makes a regrettable decision, a team reaches a milestone in an impressive fashion, and a player reaches a milestone in a rather ugly fashion.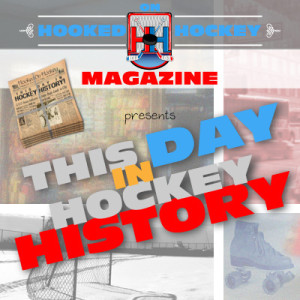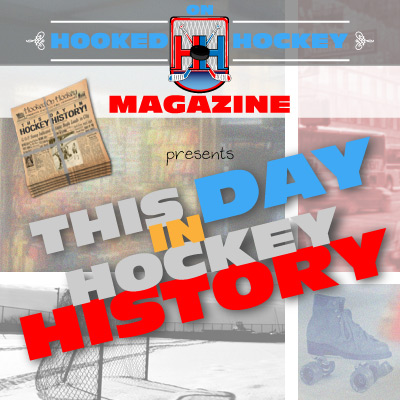 December 3, 1929 – The Bruins beat the Canadiens 3-1, the first win of an NHL record 14-game winning streak and a 22-game home winning streak, at least for the time being. Those records would be beaten by the 1992-93 Penguins, who won a silly 17 games in a row, and by the 2011-12 Red Wings, who just edged Boston by winning 23 home games in a row.
December 3, 1970 – Claude Ruel resigned as coach of the Canadiens. And what a mistake that was (presumably at least). Al MacNeil replaced him and ended up leading the Habs to a Stanley Cup championship five months later. Maybe MacNeil was the better coach, but you have to think that Ruel would have had a great shot at his second title with Montreal in three years (won in 1969) if he stuck around. Interestingly, MacNeil ended up coaching just one more NHL game (306) than Ruel (305), but won 34 fewer games (138). So it's probably safe to say that Ruel would have earned himself another ring if he toughed it out.
December 3, 1984 – The Islanders won their 500th game in franchise history, and it took them only 980 games to reach that mark. And that may not sound too impressive, winning only about half their games, but keep in mind that ties are not factored in, so they probably had a high winning percentage, and also factor that most new teams were not very good to start. In fact, reaching that milestone in 980 games was just four games slower than the record, as the Bruins accomplished that feat in 976 matches.
December 3, 1999 – In a 7-4 Senators loss to the Devils, Ottawa's Kevin Dineen picked up a misconduct penalty to become the fifth player in league history to get 300 goals and 2,000 penalty minutes in his NHL career. Way to go! But just think of how many goals he could have scored in those 2,000 minutes…
Source: Hockey Hall of Fame
Love Reading About Hockey?

Subscribe to keep up-to-date with the latest and most interesting hockey news!
| | |
| --- | --- |
| | We hate spam just as much as you |