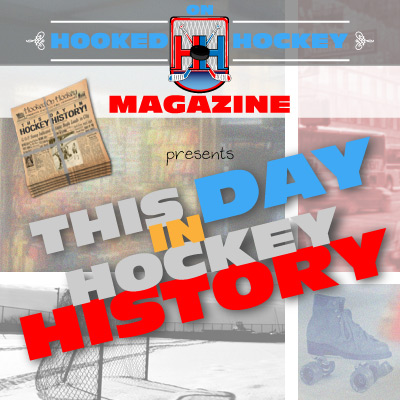 Today in hockey history, a tale of two brothers, the goalies get in on the offense, a dreadful day for one team, a unique way to win a game, and a prestigious award is handed out.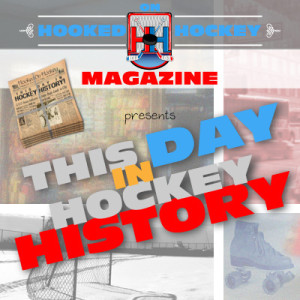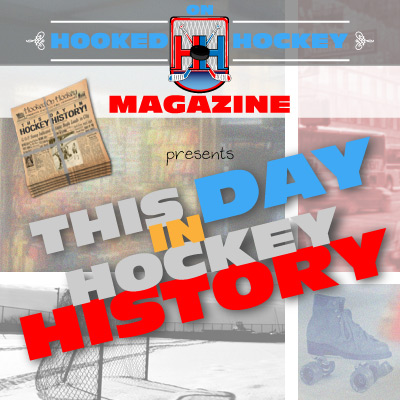 December 5, 1968 – Goalie Tony Esposito made his NHL debut for the Canadiens, and his brother was there to celebrate! The great Phil Esposito, that is. And by celebrate I mean score two goals…on his brother. Yep, Phil scored twice on his brother in Tony's first start! Talk about coincidence. Fortunately for Tony, those were the only two goals against, and he didn't get a loss on his debut, as Montreal tied the Bruins 2-2. I bet their parents/family had pretty mixed feelings about that one.
December 5, 1987 – Goalie Darcy Wakaluk scored an empty-net goal with one second left to give the Rochester Americans a 5-2 win over the Utica Devils in an NHL game. And three days later, Philadelphia's goalie Ron Hextall scored! I guess they decided to score more goals at the latest goalie meeting.
December 5, 1991 – Three goalies saw action for the Sharks, as starter Jeff Hackett and backup Arturs Irbe both were injured during the game. Brian Hayward, who actually won the first game in Sharks history earlier that year, had to come out of the stands to finish the game. And not one of them was able to stop Pittsburgh, as San Jose lost 8-0, which was also the biggest road win in Pittsburgh's history. And exactly one year later, the Penguins came back for more; led by Mario Lemieux's seven points, Pittsburgh beat San Jose 9-4. That's 17 goals in two games (and a 14-goal differential)! And exactly three years later, the Penguins "tagged out" and let the Avalanche take over the thrashings: Colorado beat San Jose by the score of 12-2. That's now 27 goals they allowed in three games, good for a goal differential of -19.
December 5, 2002 –Michal Handzus scored the overtime winner to lead the Flyers to a 3-2 win over the Rangers, and he did so on a penalty shot! It was actually just the second time a player scored on a penalty shot in overtime (in regular-season play).You would almost have to think that it would have happened more than once prior.
December 5, 2002 – Ron DeGregorio, Raymond Bourque, and Willie O'Ree were named recipients of the 2003 Lester Patrick Award for outstanding service to hockey in the United States. O'Ree was the first black NHL player, though he played just 45 NHL games (for the Bruins). Still, breaking the color barrier in 1958 was obviously monumental (he was actually 95 percent blind in one eye from getting hit by a puck, but still managed to play.
Source: Hockey Hall of Fame