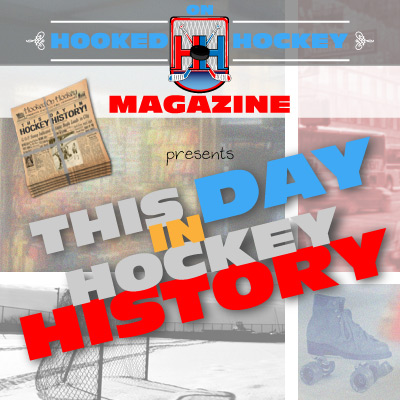 Today in hockey history, a historic team changes its name (again), a pair of brothers combine for a record, a player sets a record by taking a penalty, Gordie Howe reaches a crazy milestone, Gretzky puts up more points, and a goalie buys his team a win.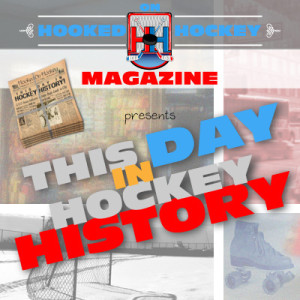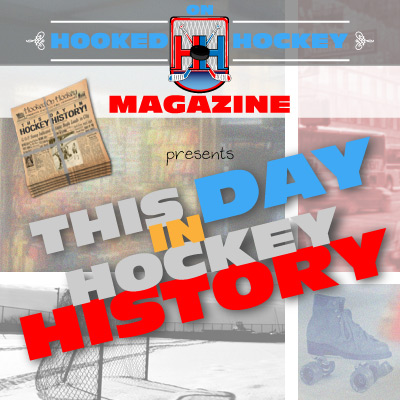 December 7, 1919 – After changing their name from the Toronto Blueshirts just one year earlier (1918), The Toronto Arenas changed their team name to Toronto St. Patricks (or St. Pats for short). And that name managed to last just eight years, as it was changed to the Maple Leafs in 1927. Talk about an identity crisis. They were also Toronto Pro HC in the Ontario Professional Hockey League (1908-09), and changed to the Blueshirts when they joined the NHA in 1912 after a three-year hiatus.
December 7, 1966 – Montreal's Henri Richard scored his 250th goal (seventh player in team history) to join his brother Maurice ("the Rocket") as the first pair of brothers to each score 250 goals. Mom and dad must have been proud. The Canadiens beat the Leafs 6-3.
December 7, 1967 – Montreal's John Ferguson became the first player in NHL history to be assessed a triple minor! I have no idea what the penalties were, but I'm definitely curious. The Habs tied the Red wings 2-2.
December 7, 1977 – Gordie Howe scored his 1,000th professional goal! That's a lot of red lights! The milestone included both NHL and WHA goals, and actually came as a player in the WHA for the Hartford Whalers. He finished with 1,075 total goals, 801 of which were in the NHL, from 26 NHL seasons and six in the WHA.
December 7, 1982 – Wayne Gretzky extended his NHL-record point scoring streak to 30 straight games, as Edmonton beat St. Louis 3-2, though the streak would end there. Guess how many points he scored in that 30-game span. Go on, guess. Maybe a point-and-a-half per game for 45? Maybe two points per game for 60? Probably not that high, right? He had 76 points. In 30 games. That's two-and-a-half-points per game. He scored 24 goals and 52 assists in 30 games. Nuts.
December 7, 2002 – Despite being outshot 38-14 by the visiting Devils, the Leafs managed to win the game, but only by the score of 1-0. Ed Belfour made the 38 saves for his 63rd career shutout.
Source: Hockey Hall of Fame