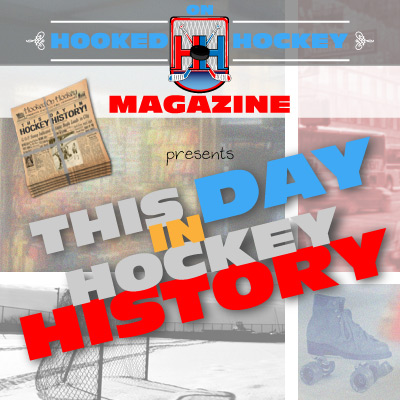 What an exciting day it is today in hockey history! A name makes the first of many name changes, a legendary coaches reaches first place pretty early in his career, a goalie gets in on the scoring action, an Original Six franchise reaches a games-played milestone, a great's brother plays against that man, and one of the most absurd "hockey" games of all time is "played."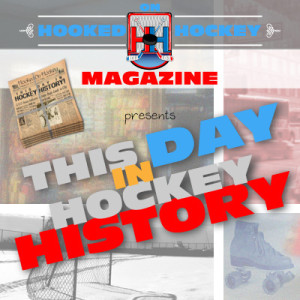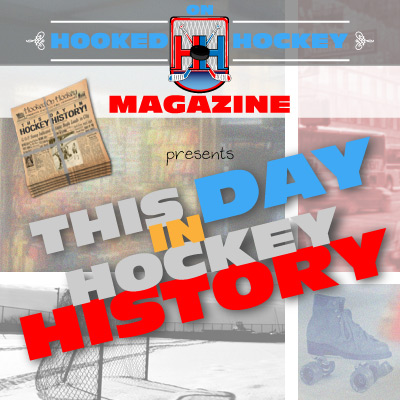 December 8, 1967 – Just two months into their first NHL season, the California Seals officially changed their name to the Oakland Seals. I don't know why that decision couldn't have been made before the start of the season, but it is what it is. Apparently, though, organization didn't like that name, so they changed the location name back to California three years later (1970). But they didn't want the team name to be the same, because that would look silly…so they changed it to the Golden Seals. And they didn't like that, either, so they did a complete overhaul and changed their name six years later to the Cleveland Barons. Also they moved to Ohio. They eventually decided that picking a name was too hard, so they disbanded the franchise two years later in 1978. Yeah, that's probably the reason.
December 8, 1984 – Scotty Bowman led the Buffalo Sabres to a 3-1 win at Boston to give him 690 career victories, making him tied for first all time with Dick Irvin. Bowman wasn't even close to finished though; he almost doubled that mark by coaching 13 seasons after 1984-85, and ended his career with 1,248 wins, the most all time. His nine Cups as a coach is also the most by a coach. Yeah, he holds lots of coaching records.
December 8, 1987 – In a 5-2 Flyers win over the Bruins, Ron Hextall became the first goalie to shoot and score into an empty net! It was actually the second goal scored by a goalie, Billy Smith was credited with the first goalie goal eight years earlier. Amazingly, Hextall would repeat the feat in the following season by again shooting and scoring! He actually holds the record for most goals scored in that fashion, but Marty Brodeur holds the record for total goalie goals with three (two own goals and one shot).
December 8, 1997 – The Toronto Maple Leafs played their 5,000th game in team history, and celebrated with a 3-0 win over the visiting Dallas Stars. The win gave the Leafs a record of 2,139-2,135-726, just over .500!
December 8, 1999 – Did you know that Paul Kariya had a brother that played in the NHL? Well you do now. Steve Kariya picked up in assist in the first game that featured both Kariya brothers, and Paul scored a goal. Steve's Canucks tied Paul's Mighty Ducks 2-2. Steve did not have an illustrious NHL career like his brother, picking up just 27 points in 65 games. Also there's a third hockey-playing Kariya brother, Martin, who never made the NHL (he played 141 AHL games and 38 KHL games). Oh, and their sister, Noriko, is also sort of a hockey player, because she is a professional boxer. Pretty much the same thing, right? Well, at least she probably would have fit in with this next one…
December 8, 2001 – For the first time in history, the NHL experimented by combining a game with mixed martial arts. Well, not officially, but a pretty ugly game was played between the Flames and the Mighty Ducks. Here are some fun stats for you:
Both teams combined for 309 penalty minutes. That's

five

regulation games worth of penalties!
The Flames set an NHL record by racking up 190 penalty minutes during a single period! The third got pretty nasty
There were 19 fighting majors in the final 1:25 of play. Nineteen. That's one more than half of the skaters on the ice! (Teams usually dress 18 skaters and two goalies per game). You may have noticed that it's an odd number…obviously someone else didn't know he was engaged in a fight, and that man was (presumably) Scott Nichol, who was assaulted by Anaheim goaltender J.S. Giguere
Although the game ended 4-0 in favor of the Ducks, starter Giguere failed to record the shutout because he was ejected from the game in the final 30 seconds! (He picked up 12 PIMs.) That's rough (Steve Shields took over)
Four Flames players recorded 29 or more penalty minutes, topped out by Craig Berube, who accumulated 34, which, incidentally, was more than four times the time he actually played hockey. Danny Lambert led the Ducks with 27 (you can see the full box score here)
By the time the smoke cleared, Calgary had just one player on their bench (You can read a breakdown of the events courtesy of Bleacher Report
All the officials from that game immediately retired (I presume)
Source: Hockey Hall of Fame
Love Reading About Hockey?

Subscribe to keep up-to-date with the latest and most interesting hockey news!
| | |
| --- | --- |
| | We hate spam just as much as you |