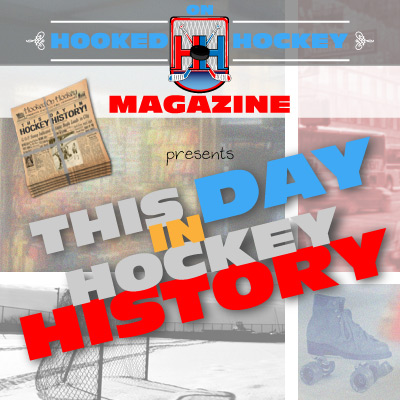 Today in hockey history, a little something that Leafs fans will love, a set of goals scored faster than it took me to write this sentence, a game between the Flames and Sharks that sent one team home crying to their mommas, and a "Mickey Mouse organization" starts to earn respect as a…whatever one-upping a Mickey Mouse organization is.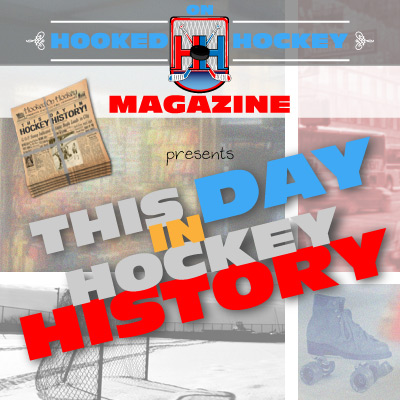 February 10, 1960 – In what was probably the only personnel mistake ever made by the Red Wings, Detroit traded defenseman Leonard Patrick "Red" Kelly to Toronto in exchange for Marc Reaume. Kelly would be an integral part of a Leafs team that would win four Cups in the next eight years (not a typo, the Leafs won four Cups in twice as many years) and he has the most championships of any NHL player that never played on the Canadiens. As for Reaume? Well, he'd pick up six assists…over his next 77 games.
February 10, 1983 – The Minnesota North Stars and the Rangers combined to set a record for the fastest three goals in NHL history; it took the teams just 15 seconds to score three goals in the second period, with the Rangers scoring two of those (although the North Stars would win 7-5). Everyone at the game received a free eye exam after the game to make sure they didn't go blind from all the red lights.
February 10, 1993 – The Calgary Flames beat the San Jose Sharks by a score of 13-1 (remember, this was when the Sharks were terrible). Here are some of Calgary's stats from that game:
Robert Reichel scored a hat trick and added three assists (six points)
Theoren Fleury had a goal and five assists (six points) and was an astounding +9 in the game
Jeff Reese became the first goaltender in NHL history to record three assists in a single game, getting one in each period (even the goalie was getting into it!)
The Flames set an NHL record by scoring the fastest three goals (by one team) from the start of a period, scoring three goals in just 53 seconds to start the third
Every Flames player was given a raise following the game and every Sharks player was immediately sent back to whatever hole they crawled out of
February 10, 1996 – Martin Brodeur became the first goaltender to record 10 shutouts in a Devils uniform as the beat the Rangers 3-0. Crazy that it took 14 years for the Devils to build a team good enough and to find a goalie capable enough of acquiring a measly 10 shutouts, and even crazier that the goalie they found has been playing on the team for longer the time it took for the team to reach that milestone.
Source: Hockey Hall of Fame