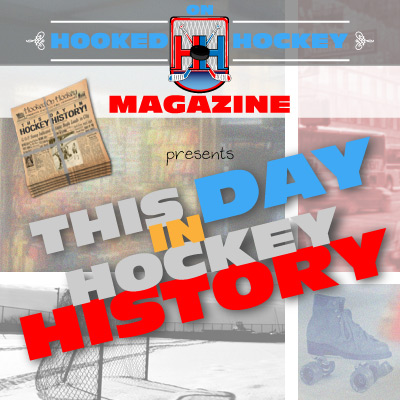 Today in hockey history, the first NHL game to end a certain way, a last-minute purchase gives a city a franchise, another Leafs accomplishment, Lemieux reaches a milestone very quickly, and a new franchise chooses its new leader (as misguided as that may have been).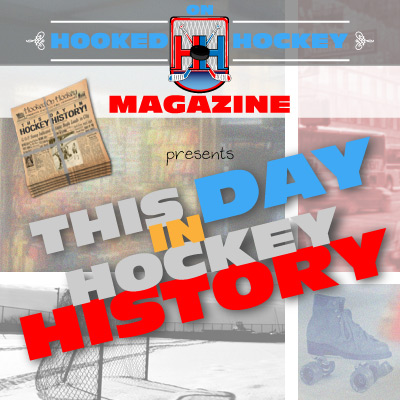 February 11, 1922 – The first tie in NHL history was recorded, as the Toronto St. Pats and Ottawa Senators battled to a 4-4 draw after 20 minutes of overtime. BORING, give me a skills competition that determines who makes the playoffs and who doesn't any day.
February 11, 1972 – In Anaheim, California, three businessmen purchased the franchise that was intended to be set in San Francisco (the San Francisco Sharks) for the newly formed WHA, all for a mere $215,000, with the intent to move the team to Quebec city for the league's upcoming inaugural season in October. They were named the Nordiques because they were one of the northernmost teams in North American professional sports, apparently, even though four WHA teams were located farther north.
February 11, 1988 – Toronto's Borje Salming became just the fifth defenseman in NHL history to record 600 career assists, reaching the milestone in a 4-3 Leafs win over the New York Islanders. Yeah, I honestly can't say I've heard of him either, but being the fifth defenseman to reach a milestone is pretty impressive, AND he played for the Leafs! For his entire 1,148-game career, in fact.
February 11, 1991 – Mario Lemieux recorded two assists (and scored a goal) in a 7-5 Penguins loss at Edmonton to become the second fastest player to record 500 assists in the NHL, doing it in 433 games (more than an assist per game). The first player, you ask? I won't even dignify that with a response. …It was Gretzky (took him 352 games).
February 11, 1998 – The Columbus Blue Jackets, set to begin play in the 2000-01 season, named Doug MacLean as the first general manager in team history. If only he knew what he was in for. Don't do it, past Doug MacLean!
Source: Hockey Hall of Fame