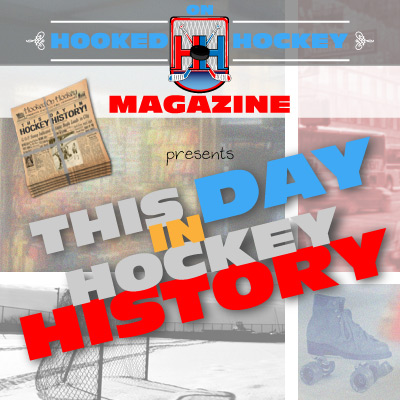 Today in hockey history, a "new" team wins its first game, a coaching phenomenon is born, a trainer gets a shot at his dreams, and some actor from a Mighty Ducks movie wins a contest or something and gets to play in the NHL.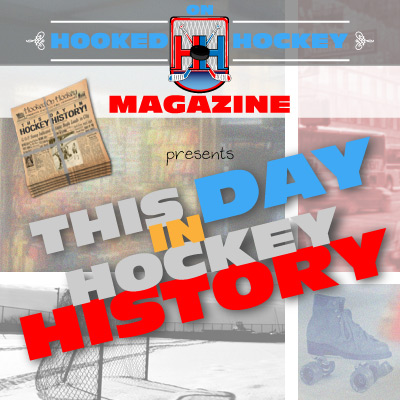 February 17, 1927 – Toronto beat the New York Americans 4-1 in the team's first game after changing their name from the "St. Patricks" to the "Maple Leafs," and Pat Patterson (a name more suited for the former team name) scored the first ever "Leafs" goal. To be perfectly honest, I had no idea that the Toronto St. Pats became the Toronto Maple Leafs; I thought they were two entirely separate teams, but there you go (and no, the New York Americans did not become the Rangers).
February 17, 1960 – Lindy Ruff was born in Warburg, Alberta. Known for his toughness and character, Lindy played in the NHL from 1979 to 1991: 10 seasons with Buffalo and three with the New York Rangers, picking up 300 points and 1,264 PIMS in his 691-game career. In 1997, Ruff became head coach of the Buffalo Sabres. And, if you're paying attention, he's still the head coach of the Sabres today (although that may not be for much longer), making him the longest tenured coach in the league today. He won the Jack Adams Award (best coach) in 2006 and has a career coaching record of 556-442-78-83 (W-L-T-OTL).
February 17, 1960 – Rangers' trainer Joe Schaefer, at age 35, became the first New York native to play in net for the Rangers, as he took over for the injured Gump Worsley in the second period of a 5-1 loss to the Black Hawks. He allowed all five goals (and finished the game with a GAA of 7.69 in a 39-minute span), but what do you except from the trainer? He'd also get a second crack at goalie in the next season, playing for 47 minutes, although he'd earn the loss in that game, too, allowing three goals.
February 17, 1996 – Paul Kariya became the Mighty Ducks' all-time leader in career assists, a record which took just 60 assists to break. He wasn't finished, as he'd score the winner in overtime, leading the Mighty Ducks to a 2-1 win over the Kings. He broke the record for most overtime goals in one season with three in '95-96, but like most of the records Kariya set, they were broken by Teemu Selanne.
Source: Hockey Hall of Fame