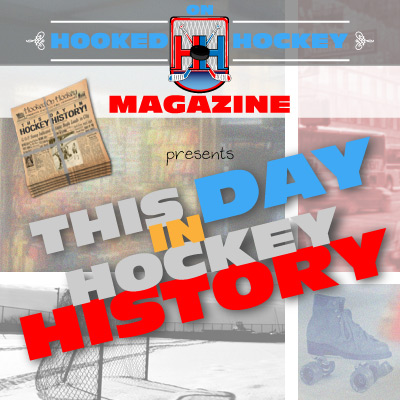 Today in hockey history, how to not goaltend 101, the first shutout in NHL history is set by a man who probably seems appropriate to do so, the Blues get a new coach that actually knows what hockey is, a player you wouldn't think of reaches 100 career goals in the second-shortest time in history, and a player with an awesome debut in Nashville.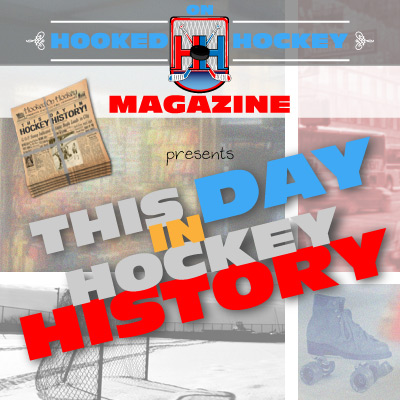 February 18, 1905 – In a Canadian Amateur Hockey League (CAHL) game, Fred Brophy of Westmount made a save and then skated the length of the ice to score on Quebec. Maybe Brophy should have spent less time playing sniper and more time playing goalie, as Quebec would win the game 17-5. The league folded at the end of that year, probably outraged by the fact that goalies just didn't want to have pucks thrown at them.
February 18, 1918 – Montreal Canadiens' Georges Vezina recorded the first shutout in NHL history, blanking Toronto 9-0. It took the league three months, and a game against the Leafs, to record the first shutout. Coincidentally, he'd record his final career shutout exactly seven years later (1-0 win over the Montreal Maroons).
February 18, 1978 – The Blues' new head coach, Barclay Plager, coached his first game for the team after the previous coach (Leo Boivin) had been fired after helping set a team-record 12-game winless streak (0-10-2). The Blues saw immediate results, as the Blues won that game 4-3 over the Canucks.
February 18, 1989 – Calgary's Joe Nieuwendyk scored his 100th NHL goal in his 134th game in a 4-3 Flames loss to the Bruins, making him tied with Maurice Richard for the second fastest to reach 100 goals (Mike Bossy holds that record with 129 games). I don't see Gretzky's name anywhere here, do you? Weird.
February 18, 2004 – Steve Sullivan set a Nashville team record by scoring three power play goals (also added an assist), and he did so in his Predators debut (a 7-3 win over the Sharks). Not a bad start with a new team. Although I hope the fans didn't expect that from him every night, as he'd score just six goals in his next 23 games.
Source: Hockey Hall of Fame