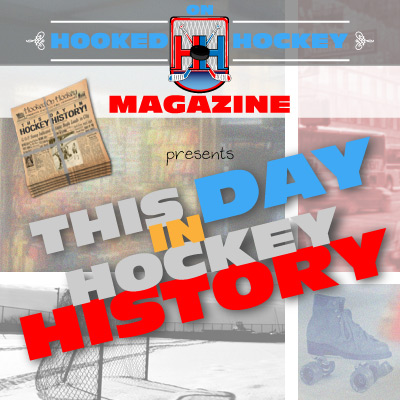 Today in hockey history, an arena roof collapses, a Rangers great reaches a milestone, an Islanders great reaches a milestone and sets an NHL record in the process, a legendary goalie reaches a milestone, and a RIDICULOUS streak that was fortune for one team and incredibly embarrassing for the other.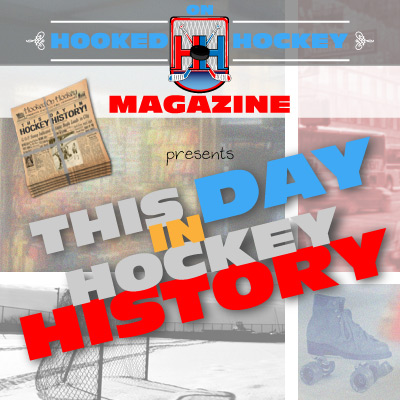 February 19, 1952 – The Boston Bruins home game was moved from Boston Garden to the Bruins old home, Boston Arena (now Matthews Arena where the Northeastern Huskies play), which held just 4,000 seats, resulting from a section of roof over the North station track platform in Boston Garden collapsing. The team would collapse in the game, too, allowing Gordie Howe to score twice in a 4-3 Red Wings win.
February 19, 1977 – Rod Gilbert became the first New York Ranger, and the 11th player in history, to score 1,000 career points with the team, getting a goal and an assist in a 5-2 loss against the Islanders. Gilbert managed to reach the mark in just 1,027 games, giving him an average of just about one point per game. He'd finish his 1,065-game career with 1,021 points, all of them with the Rangers.
February 19, 1979 – Islanders' Mike Bossy scored his 47th goal of the year and the 100th of his career, reaching the mark in just 129 games, making him the fastest player to record 100 NHL goals. That's almost a goal per game for the first 100 games of his career, which is just silly. (If you remember yesterday's segment, Joe Nieuwendyk would come close to breaking that record one day short of exactly 10 years later, scoring 100 goals in 134 games.)
February 19, 1980 – Washington beat Montreal 3-1. Why is this seemingly menial win worth noting? Well, it was the first time in 35 games where Washington beat the Canadiens. Yes, Montreal had a 34-game unbeaten streak going against Washington, and only two of those games were ties!
February 19, 1996 – Colorado's Patrick Roy became the second-youngest goaltender to reach 300 NHL victories, getting some help from Peter Forsberg who scored a hat trick and added two assists in a 7-5 Avs win over the Oilers.
Source: Hockey Hall of Fame