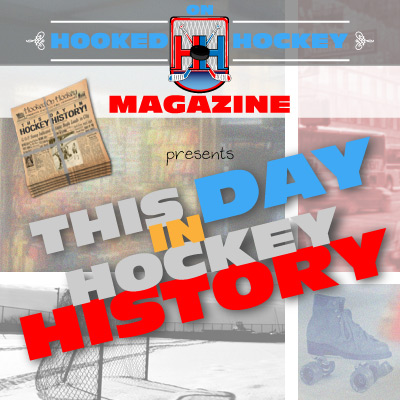 Today in hockey history, the Buffalo Sabres throw a lot of pucks on net against a team that only played in that city for two years, a defenseman not named Bobby Orr or Ray Bourque sets a record for defensemen, arguably the greatest coach of all time reaches a milestone, and a coach known more for his innovations than his success gets his revenge.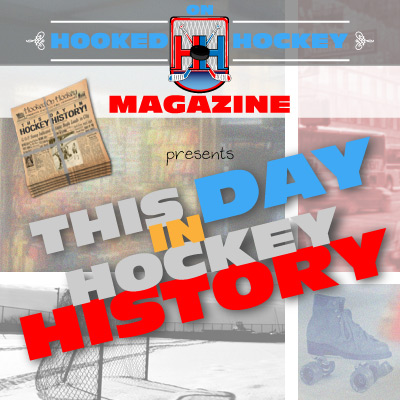 February 2, 1975 – The Buffalo Sabres set a team record for the most shots in one game Scouts with 59 shots in an 8-1 win against the Kansas City Scouts. Oh, sure, beat up on the imaginary team.
February 2, 1977 – Toronto's Ian Turnbull set an NHL record for defenseman by scoring five goals (his first career hat trick) in a 9-1 home win over Detroit. He's the only defenseman to have scored five goals in a single game to date. He also became the first player to score five goals on just five shots. See, Leafs fans, it's not all bad for you guys.
February 2, 1984 – Roger Neilson coached the Los Angeles Kings to a 4-2 win over the Vancouver Canucks. Why is this win, significant, you ask? Well, Neilson had been fired by the Canucks just two weeks earlier, and it was his first game as the new coach. Swift revenge (although the Kings would finish in the cellar). He also became just the second person in league history to have coached for two different teams in the same season. Neilson's claims to fame go much beyond revenge and getting fired, though. His list of accolades, some of which were finding loopholes in the rulebook and exploiting them, resulting in rules seen today, includes:
Being one of the first coaches to use video to study other teams
Being one of the first coaches to use headsets to communicate with his assistants
Telling his goaltender to leave his stick in the crease before coming to the bench after being pulled (the opposing team shot at the open net having it deflect wide off the goalie stick), to which there is now a rule prohibiting that
Using a defenseman to defend the net in a penalty shot situation (there's now a rule clarifying that it must be a goalie in net)
After politely disagreeing with the officiating in a 1982 playoff game against the Blackhawks, Neilson, with the Canucks, put a white trainer's flag on a stick and waved it as if to signify a surrendering; three of his players did the same and all were ejected. Thousands of Canucks fans brought white towels to the next game and waved them from the stands, a playoff tradition carried on (and copied) by all teams in the NHL (although you could argue that they were copying the Pittsburgh Steelers, but that's an argument for another time)
There's a statue of Roger Neilson waving the towel on a stick outside Rogers Arena in Vancouver…although that has nothing to do with the name of the arena
Reaching the 1,000-games coached mark – exactly 1,000 games to be exact; he was the assistant coach of the Senators, but was allowed to coach the team's final two games so he could hit the milestone
February 2, 1994 – Scotty Bowman registered his 1,000th coaching victory of both regular season and playoff wins (1,000-578-231), becoming the first ever to reach the milestone, as the Detroit Red Wings beat the Lightning 3-1 at Tampa Bay. He'd finish his career with 1,244 regular-season wins, 2,141 regular-season games coached, 223 playoff wins, 353 playoff games coached – all records, and all #1 by a longshot. Oh, and, I know nobody really cares about this, but he won nine Stanley Cups in his coaching career (five with Montreal, one with Pittsburgh, and three with Detroit), also the most of any coach.
Source: Hockey Hall of Fame