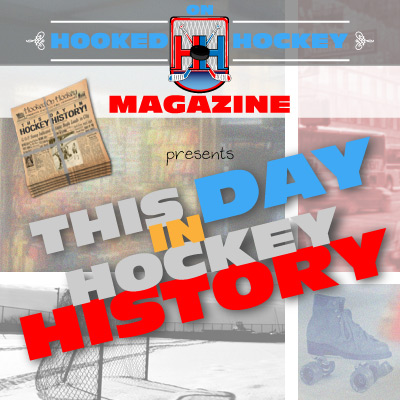 Today in hockey history, a team wins a lot of games (relatively), a legend displays his longevity, a player tragically dies in the middle of a season but his name lives on, a player scores more goals in a couple of minutes than John Scott has scored in his entire career, a journeyman makes his way around the league with success, and a great player finds himself going against jerseys that represented his team for the first time in 22 years.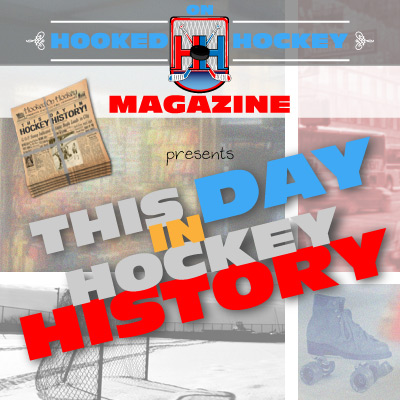 February 21, 1920 – The Ottawa Senators set a new NHL record for most wins by a team in one season at a whopping 14 wins, setting the mark in a 5-3 win over (yup) the Leafs. A record that, as far as the Blue Jackets are concerned, is still the record, one that will never be broken.
February 21, 1970 – Gordie Howe picked up an assist in a 7-5 win at (yup) Toronto to become the first (and only, if I'm not mistaken) player in NHL history to score 50 or more points in a season 21 times! He's also pretty much the only player to have played in 21 or more seasons (he'd pick up 50 points the next year, too). For comparison, the ageless wonder Teemu Selanne has just twelve 50-point seasons.
February 21, 1974 – Sabres Defenseman Tim Horton died in an automobile accident in Ontario. Horton, was a six-time NHL All Star, and was playing in his 22nd season, most of which with the Leafs, at the time of the accident, and he had acquired 1,611 penalty minutes. He was also a businessman that co-founded a fast food restaurant that still lives on today, and we've come to know it as "Tim Hortons." Makes sense.
February 21, 1981 – Rangers' Don Maloney scored three goals in a span of 150 seconds, a natural hat trick, to lead his team to a 6-4 win over the capitals. Some players don't even score three goals in their entire career.
February 21, 1999 – Ray Sheppard scored his 20th goal of the season for the Hurricanes (in a 4-1 win over the Islanders), making him the first player in NHL history to score 20 or more goals in a season for six different teams. He scored 20 goals with (in order) the Sabres, Rangers, Red Wings, Sharks, Panthers, and Hurricanes. Apparently he's a really good golfer too, which would have made him a perfect fit for the [insert struggling team you hate here].
February 21, 2001 – After playing many games against 29 teams in the NHL, Colorado defenseman Ray Bourque played against his former team, the Boston Bruins, for the first time in his 22-year NHL career, picking up two assists in a 8-2 Avalanche home win. He would play his first and only game in Boston as a member of the visiting team a month later on March 24.
Source: Hockey Hall of Fame