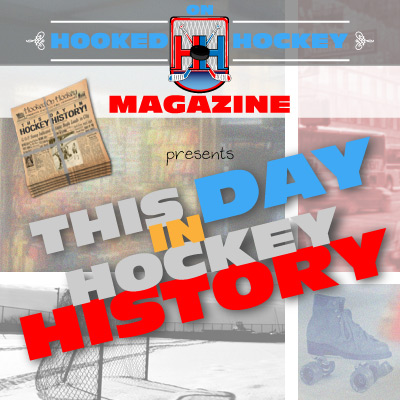 Today in hockey history, a bunch of goals, a few comebacks, some more goals, and a nation devastated by embarrassment learns to respect and accept.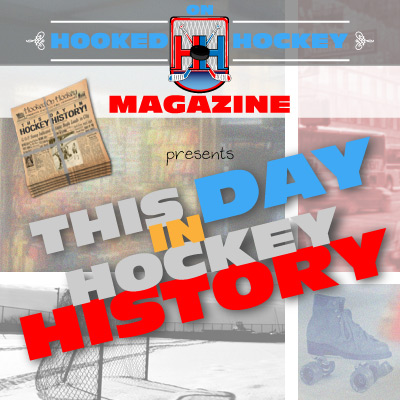 February 23, 1969 – The New York Rangers scored three goals in a 38-second span in a 9-0 over the Bruins, setting a team record. Rookie defenseman Brad Park, who was often compared Bobby Orr for being an offensive defenseman (the two actually fought a few times), scored his first NHL goal in the flurry.
February 23, 1972 – The Boston Bruins beat the California Golden Seals 8-6, marking the first time in NHL history where a team came back from a five-goal deficit to win a game. Bobby Orr had five points (1-4-5) and Fred Stanfield recorded his first hat trick.
February 23, 1989 – Erasing a bigger deficit than the Bruins (from the previous fact) but failing to get the same result, The Red Wings came back from a 6-0 hole to tie the Penguins 6-6. Steve Yzerman scored his 56th and 57th goals of the year, breaking the Red Wings record of 55 held by Jon Ogrodnick.
February 23, 1989 – The NHL announced that the Calgary Flames and Washington Capitals would each play four games against the top Soviet teams in September of that year, marking the first time that an NHL team would appear in the Soviet Union. It took the Soviets nine years to get over their crushing defeat at the hands of those damned Americans, where, over time, they learned to respect the United States enough because of their prowess at the sport of hockey, which was one of the key factors to the end of the Cold War. (Not really.)
February 23, 1991 – In a ridiculous game, the Flames defeated the Quebec Nordiques 10-8. Remember offense and scoring? We won't see that ever again. The Flames tied a team record with 59 shots and extended their home undefeated streak to 11 games (10-0-1), and Theo Fleury recorded his first five-point game (3-2-5).
Source: Hockey Hall of Fame