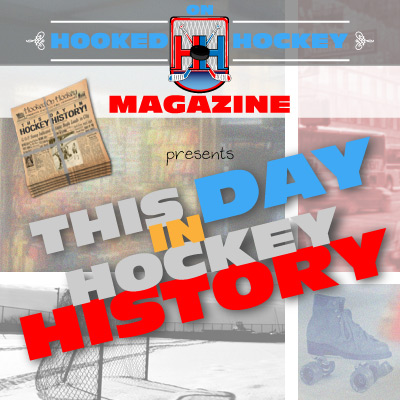 Today in hockey history, an individual player takes more shots on goal than some teams have in an entire game, an NHL team is born, Gretzky does something ridiculous (again), a miracle is completed, Gretzky does something ridiculous (again), and a different country wins a gold medal.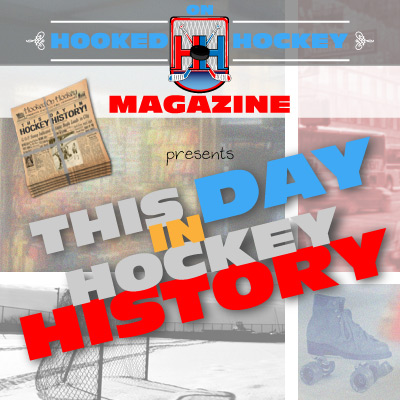 February 24, 1968 – Rod Gilbert set an NHL record with 16 shots in a single game, scoring on one-fourth of them (four goals) and adding an assist in a 6-1 Rangers win over Montreal. However, that record would be broken in 1991 when a defenseman took 19 shots in a single game. I'll let you figure out which Bruins' defenseman.
February 24, 1970 – The city of Vancouver was awarded the rights to an NHL expansion team, three years after the first expansion, where Vancouver wanted to join the league but was denied to what they claimed as foul play within the league. Vancouver turned their WHL team, the Canucks, into an NHL team, and they joined the league eight months later for the 1970-71 season.
February 24, 1980 – Edmonton rookie Wayne Gretzky became the first player in NHL history to score 100 points in a season prior to his 20th birthday, an assist in the Oilers 4-2 loss to the Bruins. He probably would have been the first NHL player to do it if the Oilers weren't a WHA team in 1979. Of course, not many Americans were paying much attention to that game, probably because of this next one…
February 24, 1980 – The "Impossible Dream" was completed as the United States hockey team defeated Finland 4-2 to clinch the gold at Lake Placid. The US hasn't won gold since. Maybe they should go back to sending college nobodies, instead of NHLers and Phil Kessel.
February 24, 1982 – Clearly distraught that his accomplishment two years prior was overshadowed, Gretzky scored his 77th goal of the season in a 6-3 win at Buffalo to top Phil Esposito for the most goals in a season record. He scored two more that night just to make it official (and to complete the hat trick), and would finish the season with a never-to-be-broken record of 92 goals.
February 24, 2002 – Team Canada won the gold medal by beating Team USA 5-2 in Salt Lake City, Utah, thanks to Joe Sakic's two goals and two assists. In 2010 in Vancouver, Canada would again beat Team USA in the gold medal game, although that one was a bit closer.
Source: Hockey Hall of Fame