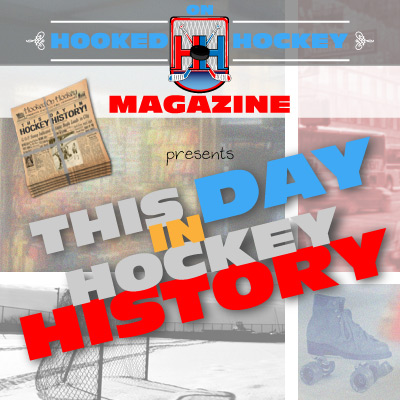 Today in hockey history, the first "official" rules of hockey are published (let's just say they needed some work), a Red Wings legend records an accomplishment, a big trade that supposedly happened, a popular Mighty Duck reaches a milestone, and a player reaches a milestone of two stats that usually don't go hand-in-hand.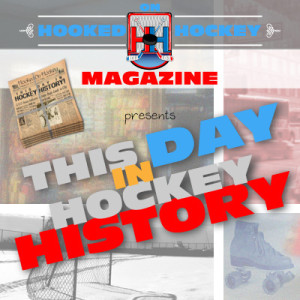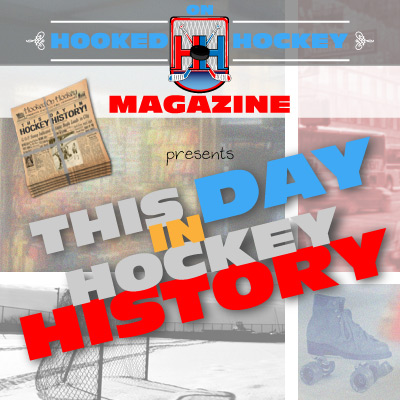 February 27, 1877 – The first formal rules of hockey were published in the Montreal Gazette in an article entitled "Hockey on Ice." The game was a bit simpler back then, as there were just seven rules published, including several for what to do when the "ball" goes "out of play" (there were no boards back then). There obviously have been many changes to the rules, but the spirit of the rulebook has not changed since then, as, just like in the original, rules continue to be wordy and confusing, and nobody knows how to interpret them, including the officials.
February 27, 1988 – Steve Yzerman picked up an assist to become just the fourth player to record 100 points in a season as a Detroit Red Wing (in a 5-4 loss against the Nordiques). You would think a team with a rich history of success would have had more players do that.
February 27, 1996 – St. Louis obtained Wayne Gretzky from Los Angeles in exchange for Craig Johnson, Patrice Tardif, Roman Vopat, and a first- and fifth-round draft pick, in a trade that probably never happened, says every hockey fan skeptically.
February 27, 1999 – Teemu Selanne became the sixth-fastest player to score 300 goals, putting one in the net and adding three assists in a 4-1 Mighty Ducks win vs. the Sharks. The feat came about midway through his eighth NHL season, with about one-fourth (76) of those goals coming in one year – his rookie year.
February 27, 2000 – Pat Verbeek became just the second player (along with Dale Hunter) to collect both 1,000 career points and 2,000 career penalty minutes, picking up two assists in a 3-1 Red Wings win against Tampa Bay. Just imagine how many more points he would have had if he didn't spend so much time in the box.
Source: Hockey Hall of Fame