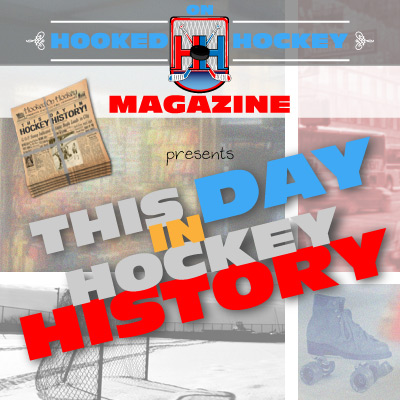 Today in hockey history, 29 goals scored in two games that just slightly went in one team's favor, an NHL "legend" is born, an impressive record-setting first period by a Black Hawk, and role player ties a Sharks' record.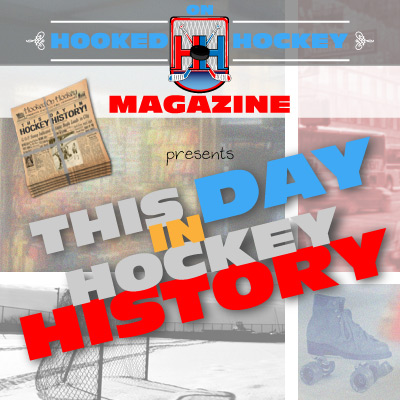 February 3, 1944 – Don Grosso tied a Detroit Red Wings record for most points in a single game with a goal and six assists (seven points) during a 12-2 Red Wings win against the New York Rangers. If you think that beat down was bad, consider that the Wings also beat the Rangers 15-0 just 11 days earlier. That's a combined score of 27-2 in two games a week and a half apart. To answer your next question, yes, they were both supposedly NHL teams.
February 3, 1954 – Former NHL left winger Dave "Tiger" Williams was born in Weyburn, Saskatchewan. Tiger played in the NHL from 1974 through 1988 with Toronto, Vancouver, Detroit, Los Angeles and Hartford. Known more for his, uh, fists than for his playing ability, Williams accumulated 3,966 penalty minutes in his 962-game NHL career, making him far and away the all-time leader in PIMs (although his 221 fighting majors fell short by seven for the all-time leader to Craig Berube). So, 3,966 PIM in 962 games, that's….divide the 6, carry the 2, add the 7….that's an average of 4.12 PIMS per game, close to an average of one fighting major per game (I know it doesn't directly work like that). He wasn't a total enforcer, though he did manage to score 241 goals and 513 points, which is impressive considering he spent almost seven percent of every game in the box.
February 3, 1982 – Chicago Black Hawks' Grant Mulvey scored four goals and added an assist in the first period of a 9-5 win over St. Louis, and he would also add another goal and an assist later in the game. His five goals set a Black Hawks record and his seven points tied a team record, and I'm sure his four goals in one period set or tied an NHL record as well.
February 3, 2004 – Marco Sturm tied a franchise record (set by Owen Nolan) with his 14th career shorthanded goal with the San Jose Sharks when his team beat the Panthers 3-0 (Evgeni Nabokov recorded the shutout, and his 50 shutouts with the Sharks beats #2 by 38). Fun fact: Sturm played on five different NHL teams from 2009-12 (just four years and three seasons): the Bruins, Capitals, Canucks, and Panthers.
Source: Hockey Hall of Fame