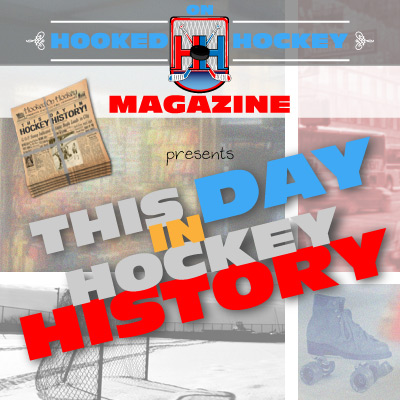 Today in hockey history, the Canadiens honor someone in the organization (sorry, I should be more specific, since that happens in literally every game), a GM you've grown to hate, a goalie follows his father's footsteps, an accomplishment by a Bruin, and more Gretzky.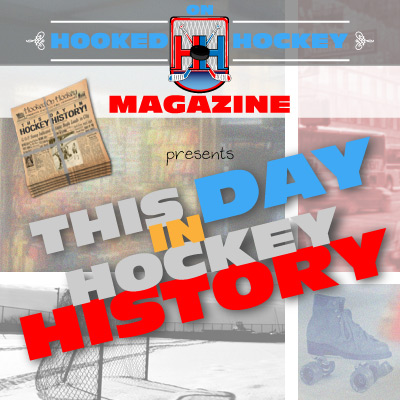 February 8, 1934 – In what probably encompassed a lengthy pre-game ceremony, the Montreal Canadiens honored Aurel Joliat for playing his 500th NHL game, but Montreal would lose 3-2 to Montreal. Oh, the Montreal Maroons I meant. Sorry, should have specified.
February 8, 1970 – Pittsburgh's Glen Sather scored twice and added an assist in a 6-3 win over the Minnesota North Stars. How could such an innocent-looking man turn to a bloodthirsty shark and one of the most notorious GMs in the league?
February 8, 1975 – Minnesota North Stars' rookie Peter LoPresti recorded his first career shutout in a 5-0 win over the Flyers. With the shutout, Peter became a part of the first father-son combo to record an NHL shutout, as his father, Sam, had four in the '40s. Not sure what's more impressive – that, or Gordie Howe playing on a team with two of his sons on a professional level: Mark, who he played with for three years (two years on the WHA New England Whalers and one with the NHL Hartford Whalers) and Marty (12 games with the Hartford Whalers).
February 8, 1975 – Boston's Phil Esposito picked up an assist for his 100th point of the season, making him the first player in NHL history to get 100+ points in six separate seasons, and then added four goals just to make sure it was official in an 8-5 at Detroit. An impressive feat, but as we know, Gretzky would put him (and everyone else) to shame just 10 years later by scoring 100+ points in his first six seasons, and for the next eight seasons as well.
February 8, 1983 –Wayne Gretzky scored four goals, all in the third period, in a 9-3 win. That happened in an All-Star game (setting a record for goals and winning MVP), but you would probably believe me if I told you it came in a regular season game against the neutral-zone-trap Devils, right?
Source: Hockey Hall of Fame