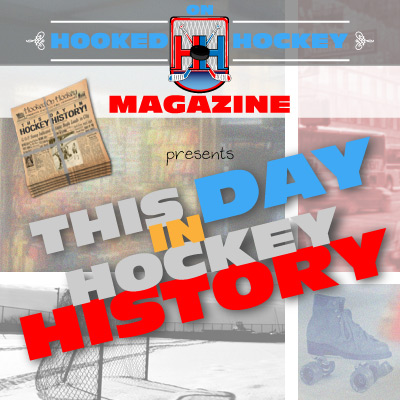 Today in hockey history, a Canadiens record, a Vancouver record for goals, a huge deal between the Flyers and Canadiens, a non-traditional record is set by non-traditional player, and goalie makes a deal with the Devil to help him set a record.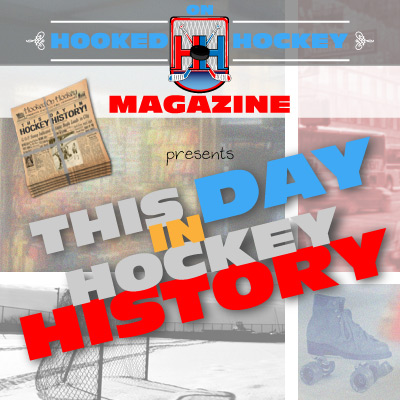 February 9, 1975 – The Canadiens tied the Sabres 4-4 in Buffalo, setting an NHL record for the longest road unbeaten streak at 16 games (10-0-6). Fortunately for them, they didn't have to deal with the shootout, which probably would have ended that streak prematurely because it's ridiculous.
February 9, 1993 – Vancouver's Pavel Bure scored his 45th and 46th goals of the season in a 5-1 win over the Nordiques, tying and breaking the Canucks single-season record set by Tony Tanti in the 1983-84 season. He'd finish the season with an impressive 60 goals, and he'd repeat the performance again the next year, a record that still stands today.
February 9, 1995 – The Montreal Canadiens traded John LeClair, Eric Desjardins, and Gilbert Dionne to the Flyers for Mark Recchi and a third round pick. The three notable players in the deal (sorry, Gilbert Dionne) would each play 10+ years in the NHL: Desjardins would finish his career with the Flyers, LeClair would play most of his career with the Flyers, and Recchi would play with just about literally every team in the East.
February 9, 1995 – Winnipeg's Tie Domi set a team record in a 5-1 loss at Vancouver. The record? Most goals in a game. …nah I'm just messing; he set a team record for most penalty minutes in a game with 49, presumably coming from 24 1/2 hooking minors. So yeah, 49 penalty minutes, which means he spent upwards of 82% of the game in the box.
February 9, 2003 – The New Jersey Devils beat the Wild 3-2, making Martin Brodeur the first goaltender in NHL history to win 30+ games for eight consecutive seasons. He'd extend his record in each of the next four seasons, presumably using the same voodoo magic that enables him to compete at a high level despite being exceptionally old.
Source: Hockey Hall of Fame