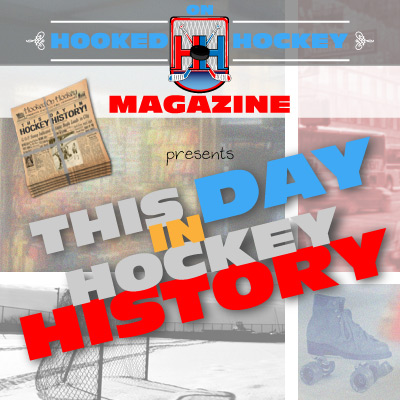 Today in hockey history, Gretzky is finally beaten in something, high-scoring games, milestones, and a very pessimistic goaltender.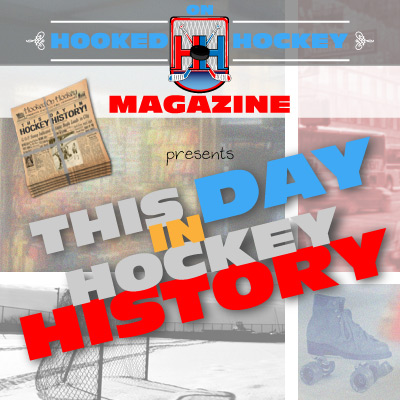 January 11, 1953 – Rangers rookie Gump Worsley, filling in for the injured Chuck Rayner, recorded his first NHL shutout in a 7-0 home win against Montreal. Fun fact: while playing for the Rangers, Gump Worsley was asked which team gave him the most trouble. His response? The Rangers.
January 11, 1983 – The Kings's Marcel Dionne picked up his 24th career hat trick and added three assists (six points) in a 9-7 win at Washington, which was also their first road win after eight straight losses. If you're keeping score, that's a total of 16 goals scored in that game.
January 11, 1983 – Edmonton's Pat Hughes set an NHL record for the fastest two shorthanded goals by one player at just 25 seconds apart. Hughes became the first player to break a Gretzky record. Take that, Wayne!
January 11, 2003 – Jaromir Jagr, playing for Washington, picked up his 10th career hat trick and added four assists (seven points) to record his 1,200th NHL point in a 12-2 win against the visiting Panthers. The trick gave Jagr 20 or more goals in each of his 13 NHL seasons, both of which are very impressive feats. I don't think the Washington fans remember Jagr for either accomplishment, though. Oh, and that's a lot of goals for one side!
January 11, 2004 – Washington's Olaf Kolzig recorded his 32nd career shutout in a 1-0 win against the visiting Edmonton Oilers. Ollie the Goalie!
Source: Hockey Hall of Fame