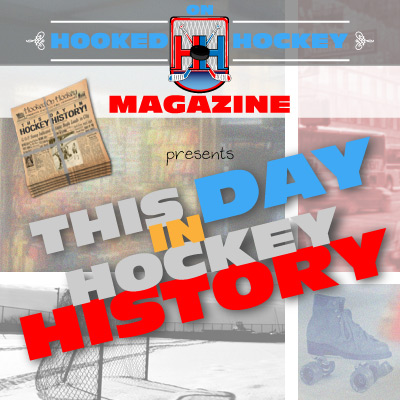 Today in hockey history, Gordie Howe continues to amaze with his longevity and consistency, a pair of teammates set milestones on the same night, a player earns his first empty net goal, and a birthday surprise.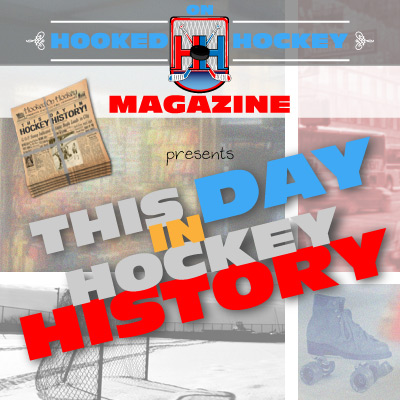 January 13, 1963 – Gordie Howe scored twice in the Red Wings 4-2 win over the Rangers. That gave Howe 20 for the season, causing him to reach that mark for the 14th consecutive year. Of course, being Mr. Hockey, he would do the same for the next thirteen seasons (nine in the NHL, four in the WHL), giving him at least 20 goals in TWENTY SEVEN straight seasons. Yowza.
January 13, 1994 – In his 500th NHL game, the Blues Brett Hull scored a goal in his team's 6-4 win over the Oilers in St. Louis. It was his 386th career goal, but his first ever into an empty net, which is incredible if you think about how many empty net goals star players seem to earn these days.
January 13, 2003 – On his 23rd birthday, rookie Michael Rupp became the first player in NHL history to score twice in his NHL debut and also on his birthday, with his Devils beating the Panthers 6-2 (and outshooting them a whopping 41-12). And he probably didn't get punched in the face that night! What a birthday!
January 13, 2004 – Tom Fitzgerald and Gary Roberts became the first teammates in NHL history to play in their 1,000th NHL game in the same night, as the Maple Leafs beat the visiting Flames 4-1 against. That's pretty cool. Fitzgerald scored a goal in the game.
Source: Hockey Hall of Fame