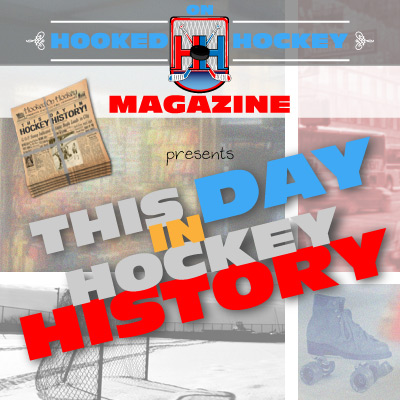 Today in hockey history, a blockbuster trade, a player joining the ranks of Gordie Howe, an interesting way of trading players, another streak, and a little anecdote about one of the most promising players that never was.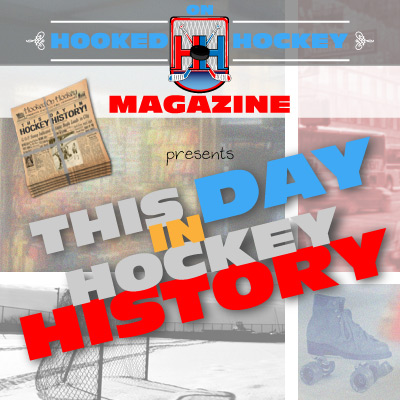 January 17, 1927 – The Boston Bruins purchased goaltender Hal Winkler from the New York Rangers for $5,000. Yep, teams used to do that back then, simply buying players from other teams. Also, things were way cheaper.
January 17, 1971 – Beating the Leafs 9-1, the Boston Bruins took 63 shots on goal and extended their home winning streak to 13 straight games. Yes, once again, the Leafs are unfortunately on the wrong side of an achievement.
January 17, 1996 – Detroit's Steve Yzerman became the 22nd player in NHL history to score 500 career goals as the Red Wings won 3-2 over the Avalanche. Yzerman joined Gordie Howe as the only players to score 500 goals with Detroit, which, if you've been following this segment, is a great person to solely share an achievement with. Yzerman reached the mark exactly 9 years after reaching the 100-goal mark.
January 17, 1998 – The Philadelphia Flyers acquired Alexandre Daigle from the Ottawa Senators in exchange for Vaclav Prospal, Pat Falloon and a 1998 draft pick. Here are some fun facts about Daigle: Drafted 1st overall by the Senators in the 1993 Entry Draft, Daigle was supposed to be the next great thing (similar to the hype that Sidney Crosby received before being drafted). He was supposed to be so great, in fact, that the Senators were accused of "tanking" to obtain the first overall draft pick, which helped contribute to the current draft lottery system we have today (installed the next year). He was also given a monster contract, the largest starting salary in league history at $12.25 million over five years (mere peanuts today), which helped contribute to the rookie salary cap (installed next year) and entry-level contract system we have today. However, despite being so "awesome" that he led to two major rule changes, Daigle broke the 20-goal mark just once and spent the next few years bouncing around teams, until ultimately retiring, un-retiring, and quickly retiring again. In turn, he's been the brunt of many jokes involving promising prospects.
January 17, 1999 – The Vancouver Canucks traded Pavel Bure, Bret Hedican, Brad Ference and a conditional third-round draft pick to the Florida Panthers in exchange for Dave Gagner, Ed Jovanovski, Mike Brown, goaltender Kevin Weekes and a first-round draft pick. That's a lot of players, and a lot of noticeable players (and a noticeable NHL Network personality). Although Bure was old, he still had some life left in him, and he scored 58 goals and 59 goals in two of his four seasons with the Panthers.
Source: Hockey Hall of Fame