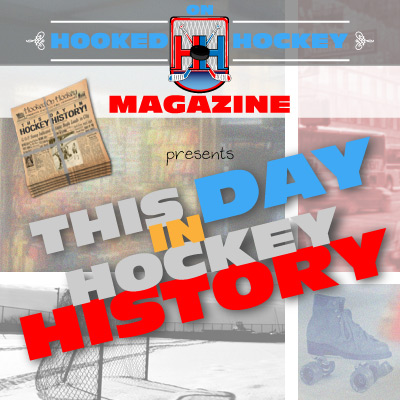 First off we'd like to wish everyone a Happy New Year with hopes it will be filled with lots and lots of hockey!
Again for those new to our TDIHH segment, we'll pick a few of the most important events from each day and give them a little background. So today is January 1st and here are a few of the most important events in hockey history: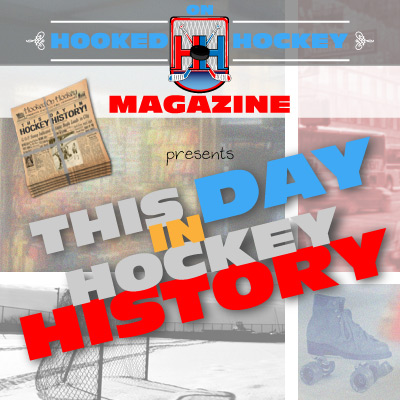 January 1st, 1943 – The Chicago Blackhawks fielded the first trio of brothers to play together, having Max, Doug, and Reggie Bentley play together in a game against the New York Rangers. The Black Hawks defeated the Rangers 6-5 in that game.
January 1st, 1961 – Willie O'Ree, the first African American in hockey history, scored his first career goal. That goal proved to be the game winner as the Boston Bruins defeated the Philadelphia Flyers. O'Ree finished the season with 4 goals and 10 assists which was not too bad for the young rookie. Unfortunately for O'Ree, that Bruins team was abysmal, finishing the year 15-42-13 for 43 points.
January 1st, 2001 – St. Louis Blues head coach Joel Quenneville became the Blues all time leader in games coached with 321. Quenneville surpassed the record held by Brian Sutter. Quenneville's career record with St. Louis finished with 593 games coached and 307 wins, both franchise records. Oddly enough, Quenneville's 300th win with the Blues also occurred on January 1st, only this time it was in 2004
Love Reading About Hockey?

Subscribe to keep up-to-date with the latest and most interesting hockey news!
| | |
| --- | --- |
| | We hate spam just as much as you |