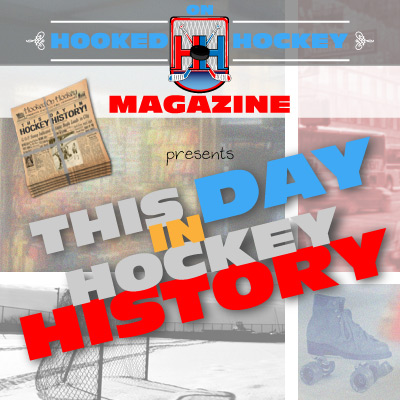 Today in hockey history, a legendary defenseman's record is tied, a Canadiens goalie record, a Canadiens goalie (and an NHL legend) is born, and a team's 1000th game marks the way for better things for a franchise that was, uh, let's just say "struggling."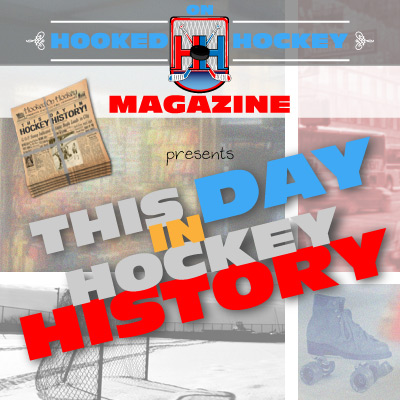 January 21, 1887 – Former NHL goalie Georges Vezina was born in Chicoutimi, Que. Vezina played on the Montreal Canadiens from the 1910-11 to the 1925-26 season, the last season before the creation of the "modern" NHL. He led the team to five Stanley Cup Finals appearances, winning two of them. Also, he never missed a game, playing in 328 consecutive regular season games and in 39 playoff games, until he became noticeably sick in the team's first game that season and vomited blood during the first intermission (he had lost 35 pounds in the six weeks prior and had a temperature of 102 degrees Fahrenheit that night). He was diagnosed with tuberculosis and died a few months later. Fun fact, believe it or not, the Vezina Trophy handed out today for the league's best goaltender (as voted on by the GMs) is in fact named after Georges Vezina; it was originally awarded to the goalie that played for the team that allowed the fewest goals (now the William M. Jennings Trophy), but it was changed to its modern format in 1981.
January 21, 1950 – Bill Durnan became the first goaltender in Montreal Canadiens franchise history (and the eighth in NHL history) to record 200 victories, beating the Bruins 3-1 in Boston. He'd win just eight more games in his career, and his record would eventually be shattered by Jacques Plante, who won 314 games with the team, and is still the current team record holder.
January 21, 1986 – Dennis Potvin tied Bobby Orr's NHL career record for goals scored by a defensemen with 270 in a 7-3 win over the Flyers (Potvin's was the game winner). It sounds impressive, tying such a legendary player, and he would score 40 more giving him 310 total, but he currently sits at just number five on the all-time list.
January 21, 2004 – The San Jose Sharks played their 1,000th regular season game in team history, winning the game 4-2 on the road against the Coyotes. It was the team's 13th season, and unfortunately for them, it was just their fourth season with a winning record. In fact, that Sharks were so bad in the years leading up to the 2003-04 season, from which they haven't had a losing record since, that in 1992-93 season, the team actually had a record of 11-71-2. Yes, seventy-one losses. In one year. They didn't make the playoffs that year. (They were 17-58-5 the year before, their inaugural year.)
Source: Hockey Hall of Fame