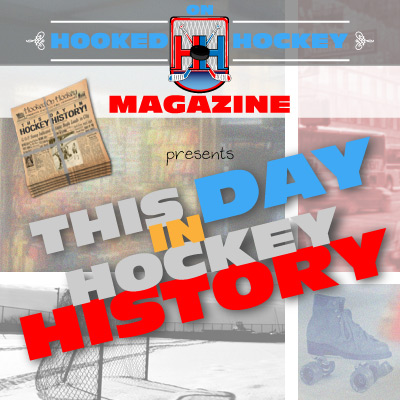 Today in hockey history, a "new" NHL franchise picks its name, an interesting sequence of events, a goalie that holds every net-minding record known to man, and a goalie that wishes he were the previous goalie.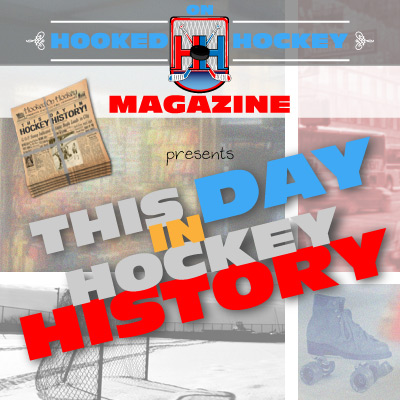 1935 – Cecil Ralph "Tiny" Thompson stopped two Montreal Maroons penalty shots (Russ Blinco and Earl Robinson)for the Bruins in their 4-3 home win. The kicker? The shots happened at the exact "same" time of the game, as the Bruins' Nels Stewart began skating around during the first shot.
1998 – Minnesota's new NHL franchise, after losing the North Stars to Dallas (now the Dallas Stars, for those confused) just five years before, announced that the new team would be called the "Minnesota Wild." Someone might have to explain to me why they moved to Texas in the first place. Their first year would be the 2000-01 season.
2003 – Martin Brodeur picked up his 350th career win and Joe Nieuwendyk scored twice – the tying goal with 13 seconds left in regulation and the game winner at 4:32 of overtime (plus two assists) in the Devils 5-4 win against the Sharks. Oh, in case you missed it, Brodeur reached 350 wins in 2003, so he's had plenty of time to add to that total at 656 and counting. He holds basically every goaltending record, including most regular season wins (656), most regular season shutouts (119), most… you know what, if you want to see all his records, just go here.
2004 – Blackhawks rookie Craig Anderson made 30 saves to record his first career win and his first NHL shutout in a 7-0 win over the visiting Columbus Blue Jackets. Impressive, right? Well, Anderson entered the game with an 0-11-2 record in his second season, so for those keeping score, the win came in his 14th game. And you might want to double check the first sentence, because it says he beat the Blue Jackets, he didn't play for them (which would have explained his record).
Source: Hockey Hall of Fame
Love Reading About Hockey?

Subscribe to keep up-to-date with the latest and most interesting hockey news!
| | |
| --- | --- |
| | We hate spam just as much as you |