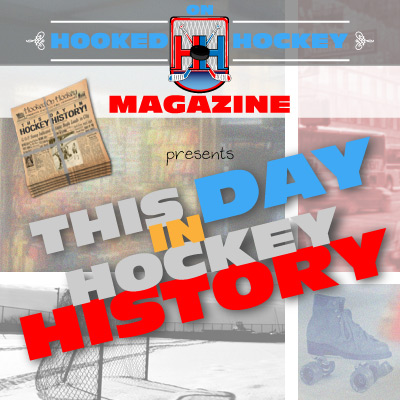 Today in hockey history, a Stanley Cup-winning coach, a goaltender that recorded a shutout in one-third of his career games, more Gretzky, and a very-underrated player ties a Gretzky record one season after the Great One himself set it.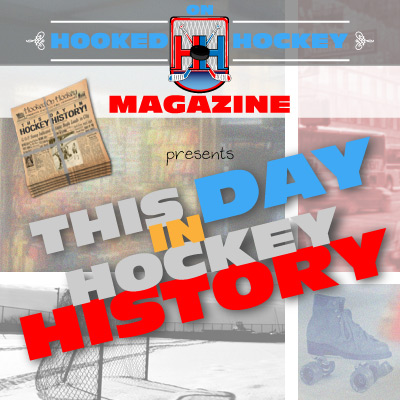 January 23, 1949 – Boston's Gord "Red" Henry became the 6th goaltender in NHL history to record a shutout in his first career game when the Bruins won 3-0 over the visiting Montreal Canadiens. It was the only shutout of Henry's three games in two NHL seasons.
January 23, 1983 – In his 290th NHL game, Edmonton's Wayne Gretzky picked up three assists (and scored a goal) to give him 400 career assists in the Oilers 8-6 win over the LA Kings. For the math geeks, yes, that averages to about 1.38 assists per game (a ratio with which he would come close to ending his career). The Oilers' win extended their home undefeated streak against LA to 11 games (7-0-4). But the Kings would find out a few years later that it's much easier to beat the Oilers when you have Gretzky and the other team doesn't.
January 23, 1993 – Mike Gartner scored a goal in an 8-3 Rangers win in Los Angeles, making him the second player in NHL history to score 30 goals in 14 consecutive seasons (excluding two seasons in between in which he played 12 and 13 games in). Gretzky accomplished the feat in the season prior, and both players ended their streaks at 14 seasons, giving him some pretty good company with which to be. Gartner would end his career with 708 goals in 1,432 games, close to an average of a goal every other game.
January 23, 2003 – Joel Quenneville became the first person in St. Louis Blues history to coach 500 games with the team in a 3-3 tie against the Blackhawks. He must've been impressed with the Blackhawks ability to tie, as he would sign with the team five years later and coach them to a Stanley Cup.
Source: Hockey Hall of Fame