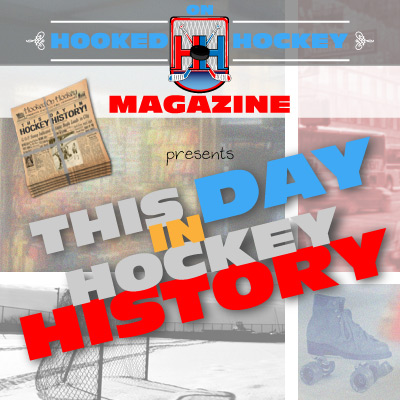 Today in hockey history, the fastest goal you'll ever hear of, Gretzky tries to be a part of every achievement, and an American player reaches a big milestone.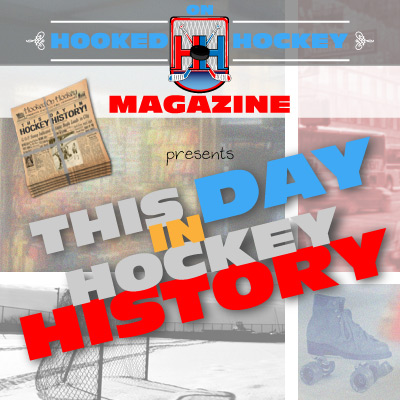 January 28, 1973 – Detroit's Henry Boucha set an NHL record for the fastest goal scored from the start of a game (4-2 win over the Canadiens), scoring just six seconds into the match, tying record for the amount of time it took Rick DiPietro to sustain an injury from the start of a game.
January 28, 1989 – Edmonton's Grant Fuhr recorded the 200th victory of his NHL career, in a 7-6 Oilers win at Los Angeles, which featured the recently traded Wayne Gretzky. Fuhr became the 30th goaltender in history to get 200 wins in his 9th season. Not to take anything away from Fuhr, but the accomplishment is a bit easier when you consider he had Gretzky playing in front of him most of his career, which makes acquiring the 200th win in a game in which he allowed six goals pretty symbolic.
January 28, 1992 – Brett Hull became just the second player in NHL history to record back to back seasons of 50 goals in 50 games when he scored in a 3-3 tie against the Kings. The first player to accomplish the feat was on the other side of the ice, who was, of course, Wayne Gretzky, who did it in the 1982-83 and 1983-84 seasons.
January 28, 1995 – Neal Broten became the third U.S.-born player to appear in 1,000 career games, as his Devils beat the Panthers 3-1. He'd celebrate the feat a few months later with a Stanley Cup.
Source: Hockey Hall of Fame